Garlic Parmesan Green Beans
As an Amazon Associate and member of other affiliate programs, I earn from qualifying purchases.
These Garlic Parmesan Green Beans are a simple side dish, ready in under 15 minutes and they go perfectly with everything!!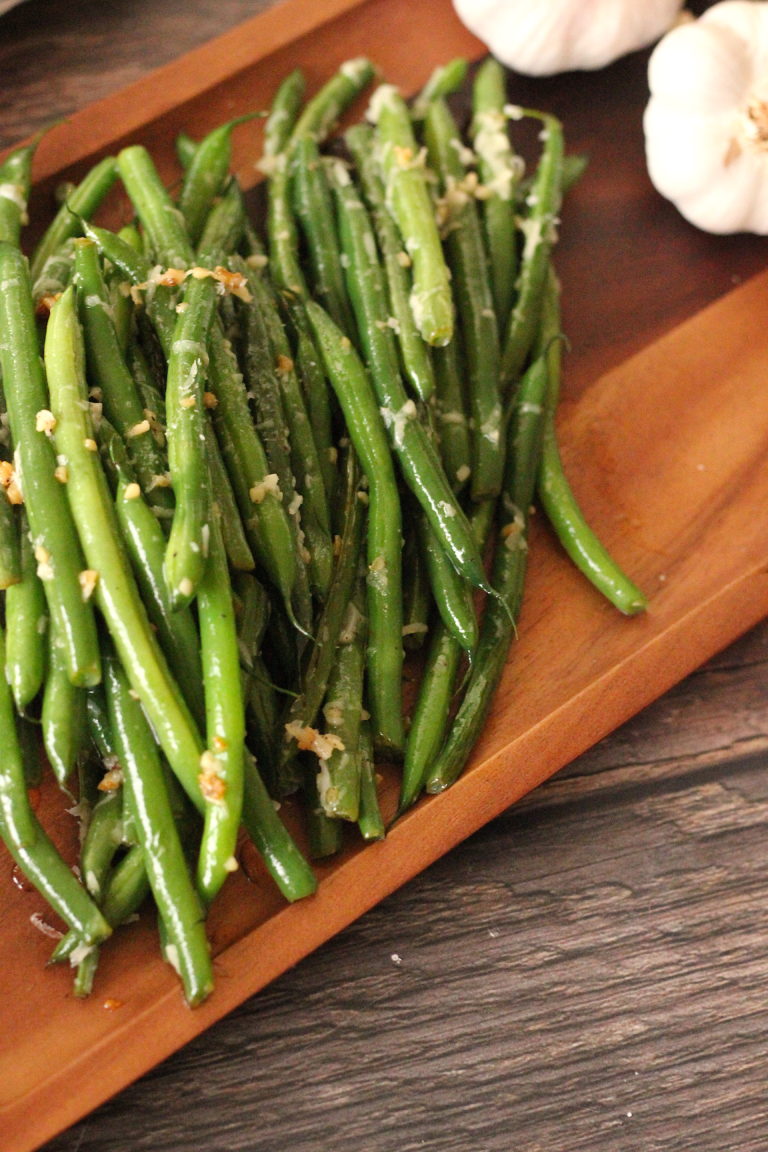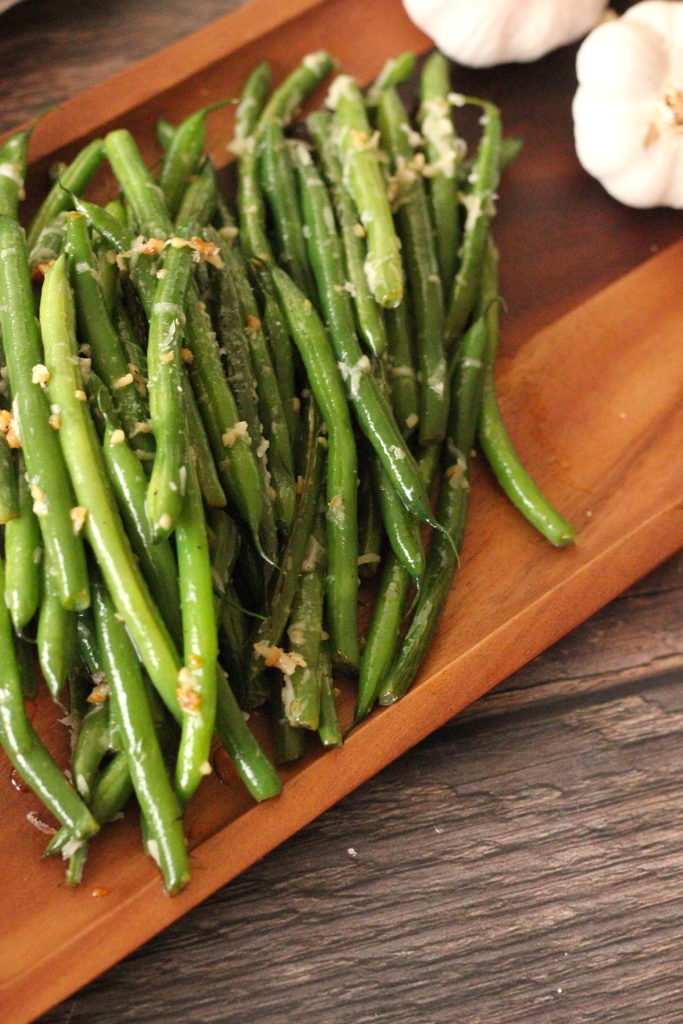 Picking the Best Green Beans
I know it's not rocket science, picking out green beans. Look for firm green beans, ones that are not slimy or soft. I like the ones that are medium in size where the beans have not gotten too big making them a little more rough when cooked.
This recipe can even be done with frozen or canned green beans if this is what you have on hand. Boil the frozen green beans the same as if they are fresh. The canned green beans can be heated through and seasoned the same as the written recipe.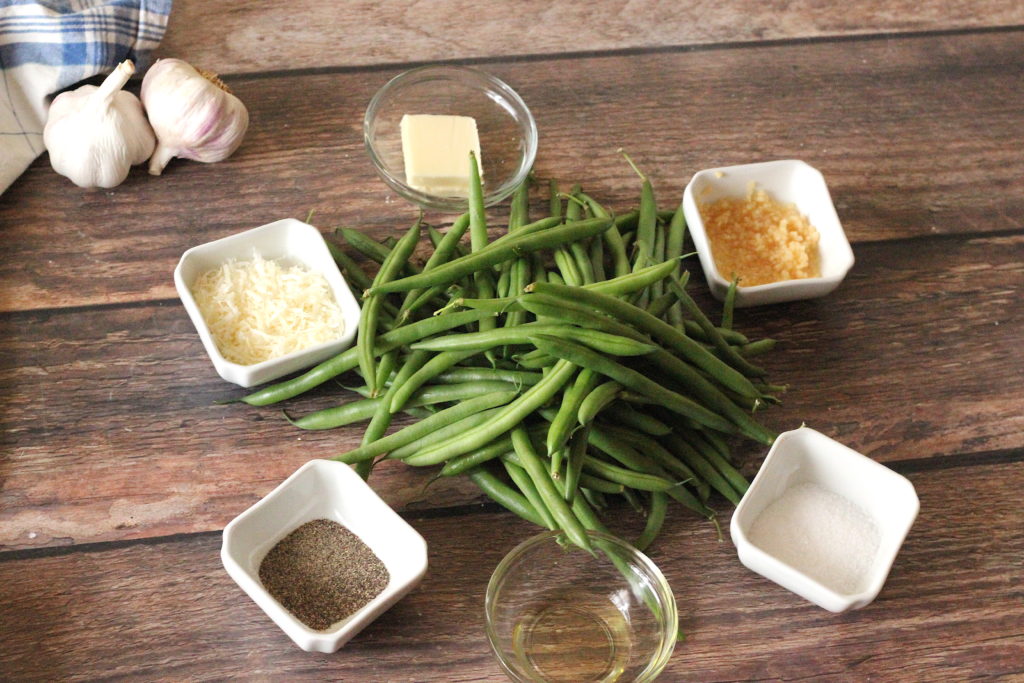 Ingredients for Garlic Parmesan Green Beans
Green Beans
Minced Garlic
Butter
Olive Oil
Parmesan
Salt and Pepper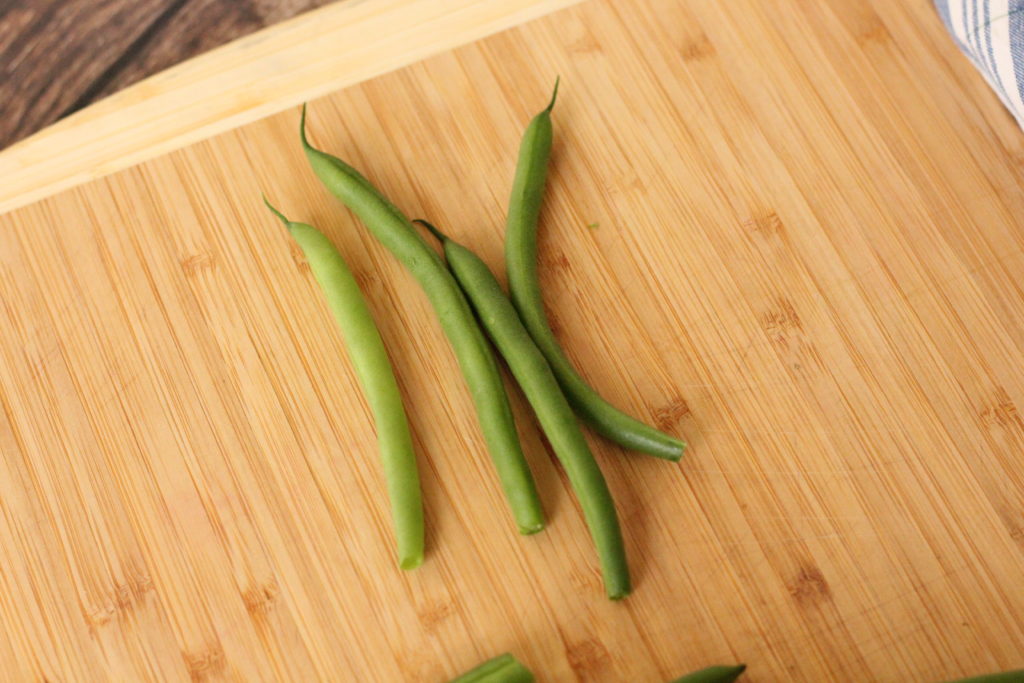 Preparing Green Beans
Green beans are readily available in your local grocery store produce section or Farmer's Market. They are simple to prepare and done in just a few minutes. To prepare green beans for cooking, wash throughly and simply snap off the vine end with your fingers, or slice them with a sharp knife.
This is an easy and super delicious recipe, even the teenagers will eat this one, and that's saying a lot when it comes to veggies. Put this with a nice medium rare cooked steak for a simple weeknight dinner.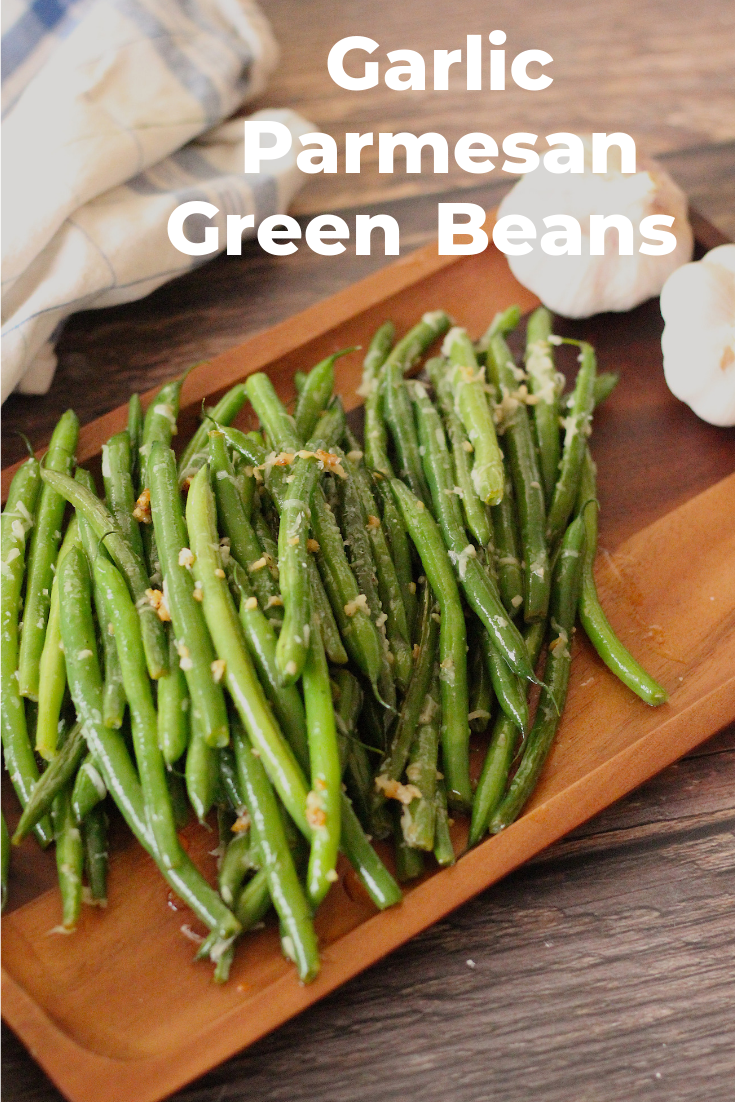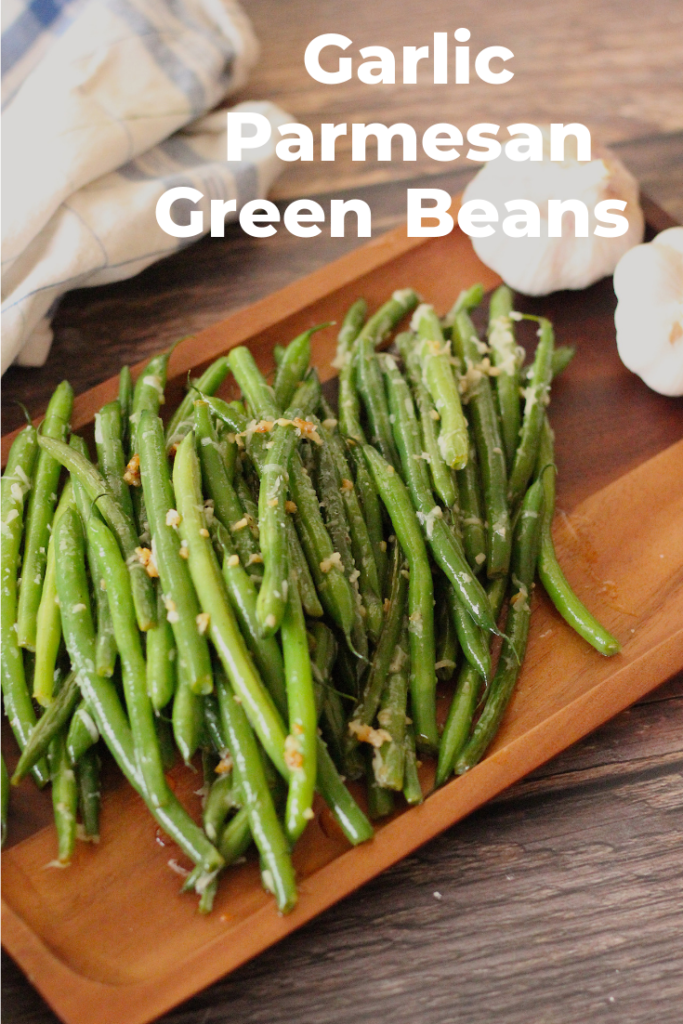 Garlic Parmesan Green Beans Recipe
Garlic Parmesan Green Beans
Garlic Parmesan Green Beans are an easy and delicious side dish that goes perfectly with whatever you have on the menu!!
Ingredients
1

pound

Fresh Green Beans

2

cups

Water

1

tbsp

Olive Oil

1

tbsp

Butter

1

tbsp

Garlic, minced

1/4

cup

Parmesan Cheese, shredded

Salt and Pepper to taste
Instructions
Prepare the green beans by washing them thoroughly and cutting off the stem end or slicing off with a sharp knife.

In a large skillet, bring the water to a boil and add in the green beans. Cover and allow to simmer for 5-6 minutes. You don't want to fully cook the green beans.

Drain the green beans and the water. In the skillet melt the butter and olive oil. Saute the garlic until it is fragrant, about 2 minutes.

Add the green beans back into the pan with the garlic and continue to cook for another 5-6 minutes until the green beans are soft and cooked through.

Turn off the heat and sprinkle with the grated parmesan. Remove to a serving dish and enjoy!!