Italian Plum Cake
As an Amazon Associate and member of other affiliate programs, I earn from qualifying purchases.
Chances are you have never had a plum cake like this! Made with delicious Italian Plums, this is the perfect fall recipe that your fam is going to absolutely LOVE! Italian plums are so sweet, they are the perfect compliment to the sweet bread crust.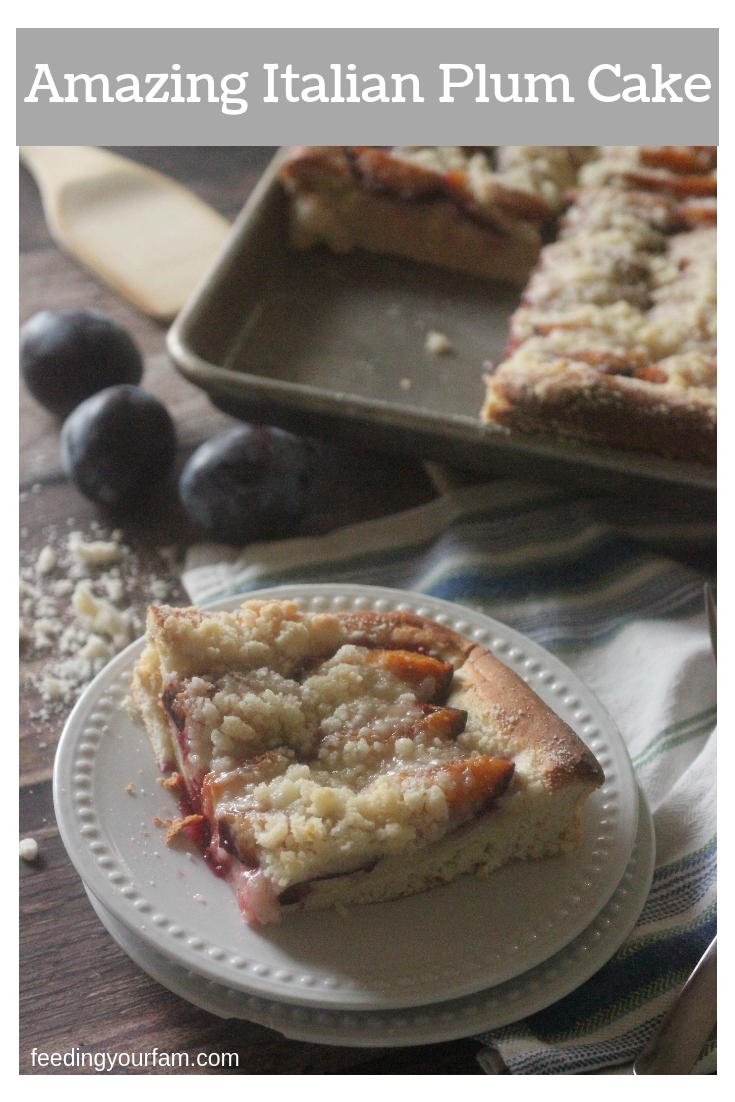 Italian Plum Cake
This delicious treat has been in our family for generations. My Great Grandmother immigrated from Germany and like so many others brought along her family food traditions. This is one I am thankful for every year!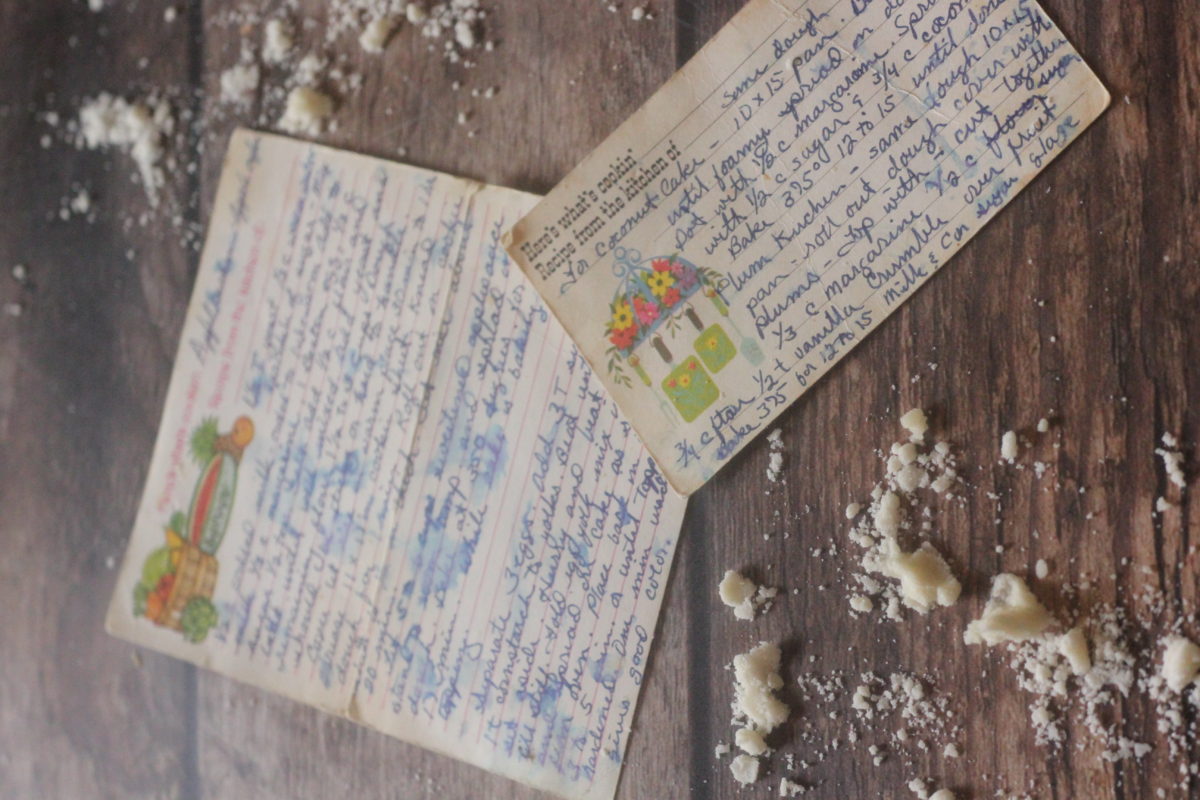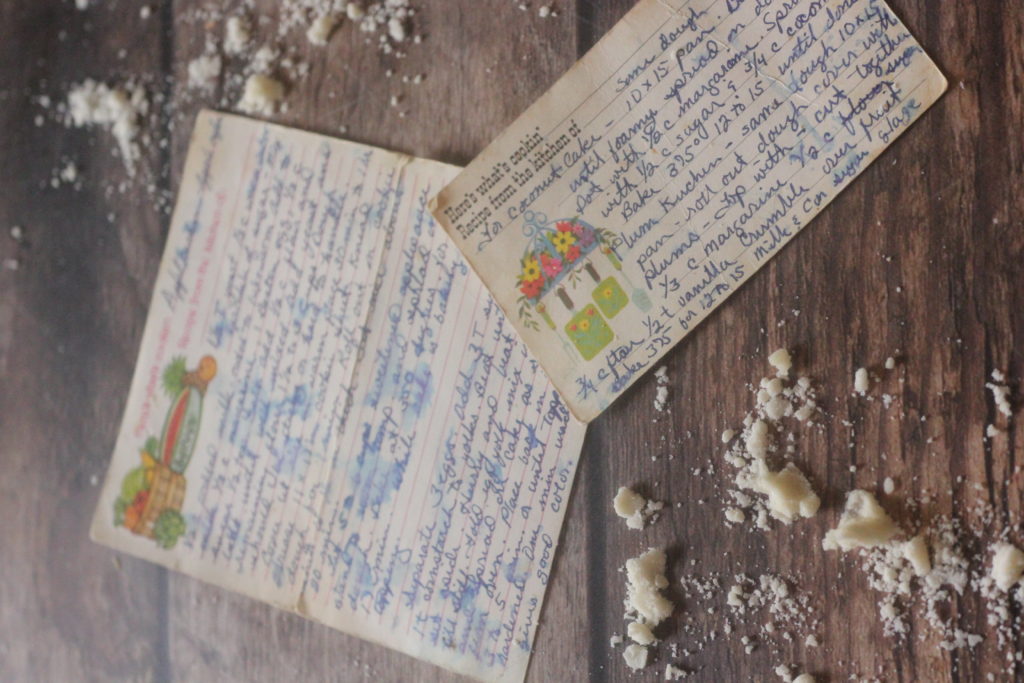 How to Make Plum Cake
First, you are going to start with the crust which consists of a simple sweet bread. I always start with scalding the milk which helps make the crust soft and fluffy. Bring the milk up to 180°F, try not to go any higher, you don't want it to boil. Pull it off the heat and let it cool while you combine the rest of the ingredients. Using a rapid rise yeast will definitely help to speed up the rising process.
The dough is thicker and less airy than a typical bread dough, which makes for a nice workout while rolling it out, you're welcome!! After the dough has doubled in size roll it out and stretch it to fit in an 11 x 17 inch baking sheet.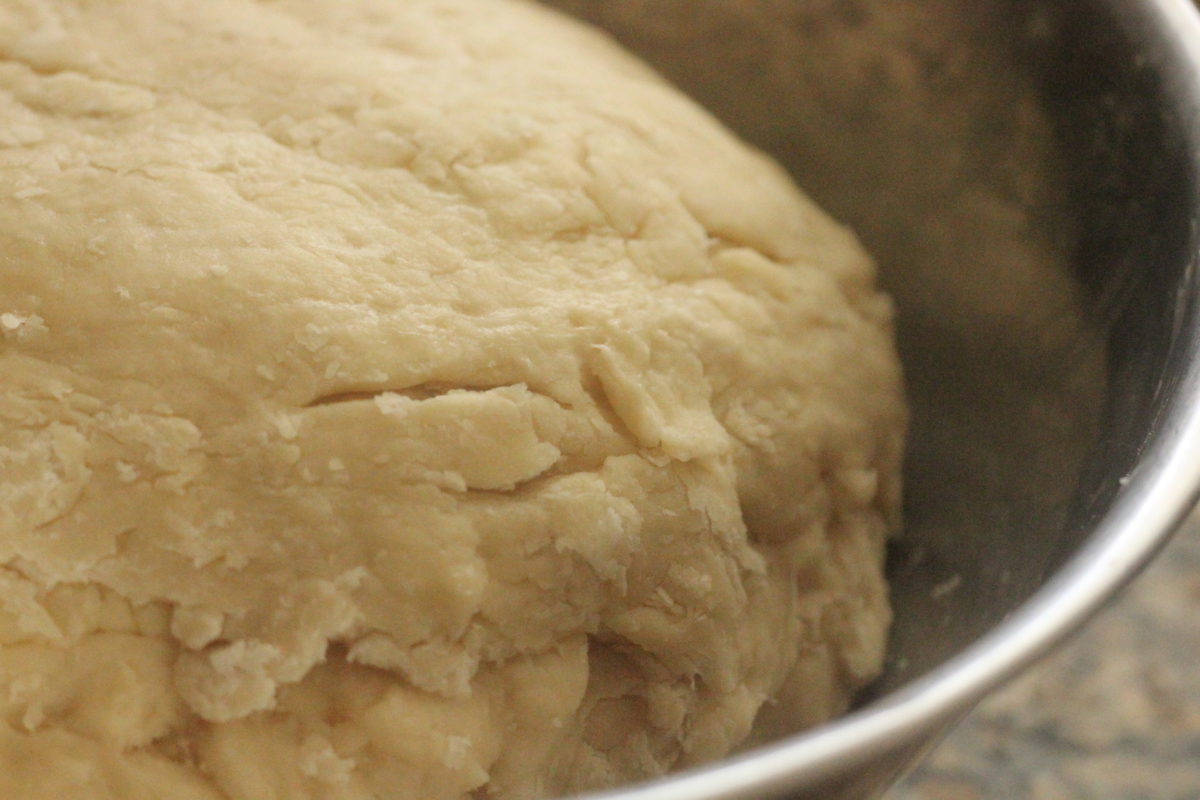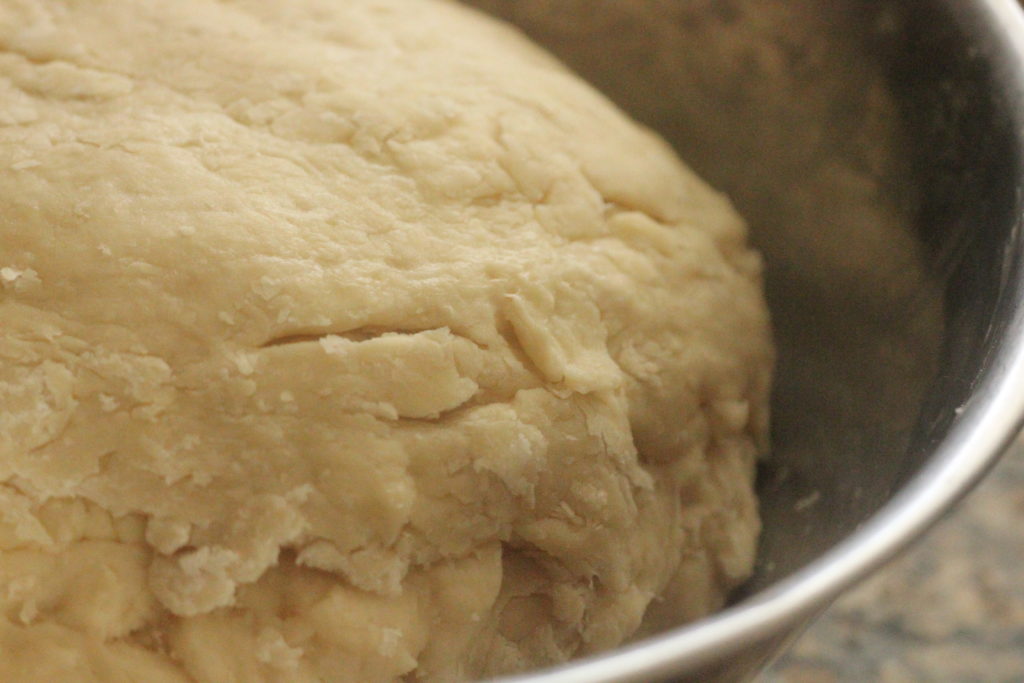 Italian Plums
This variety is so sweet and not super juicy, so you won't have a soggy cake when this is all done and ready to eat. You can easily slice these in half remove the seed and then half again. Quarter slices line up perfectly on the baking sheet.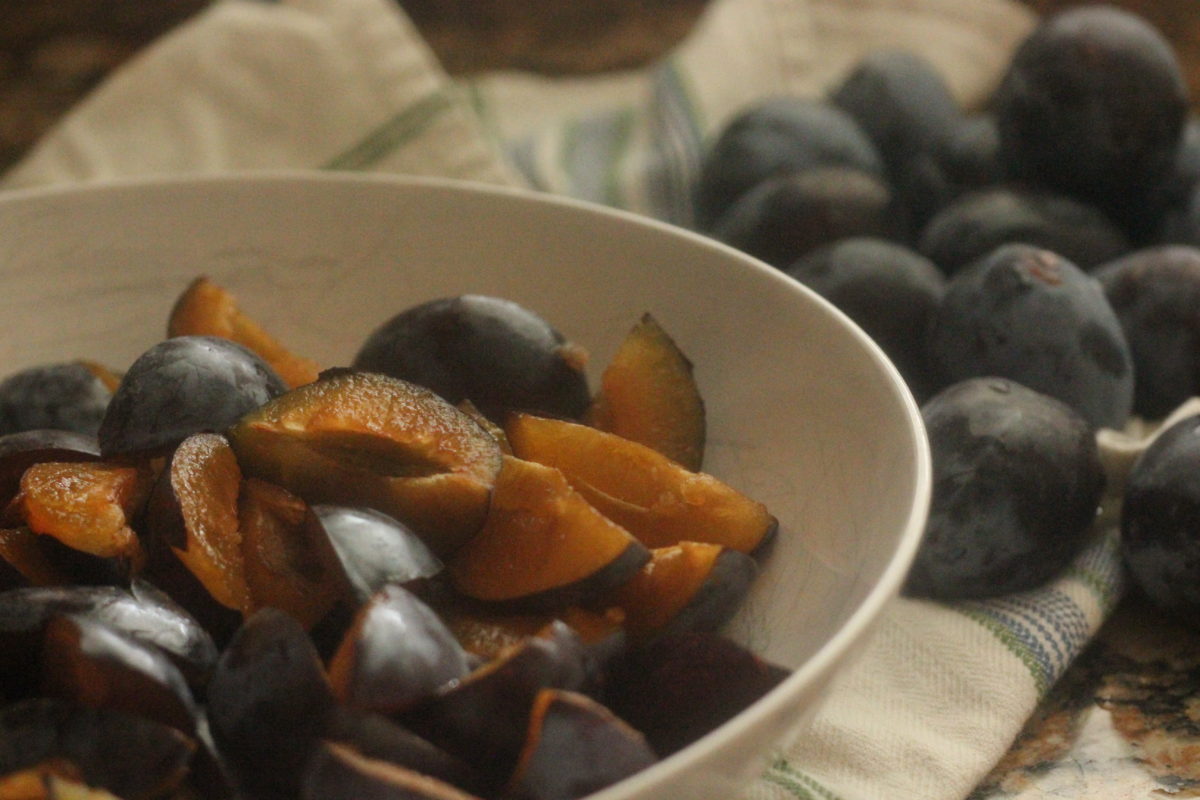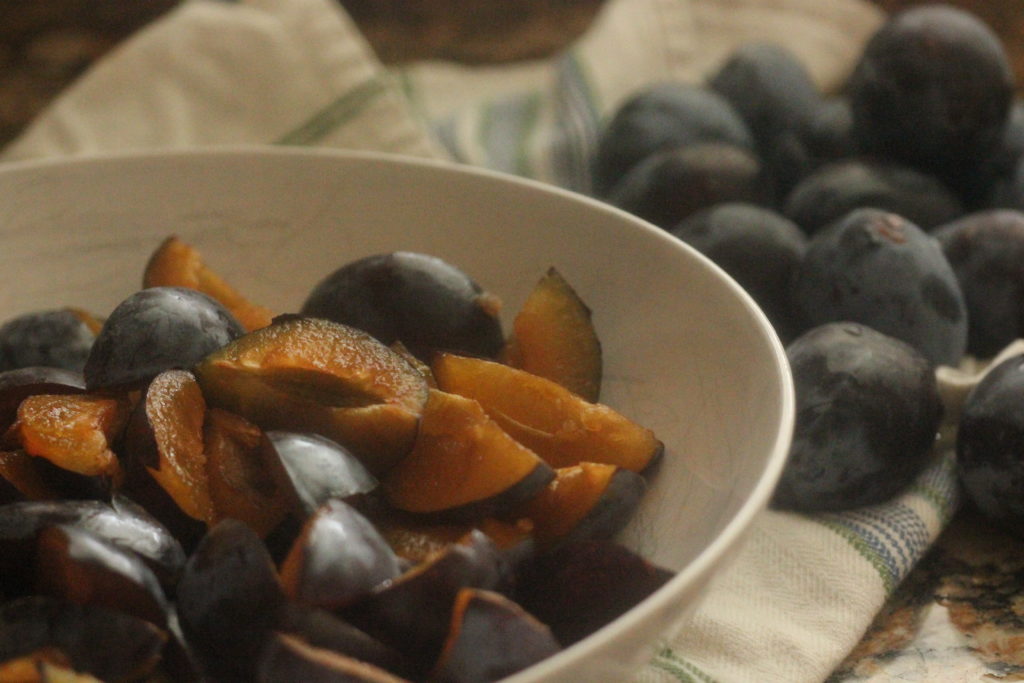 Plum Cake
Now we are getting to the fun part!! Time to get all those sliced plums lined up on your rolled out dough! Get the kids in there, they love helping with this part!
Now that those are all beautifully lined up it's time to cover them all with the snowy struesel topping. Now don't be shy, make it downpour! Who doesn't love a buttery, sugary crunch on their dessert?!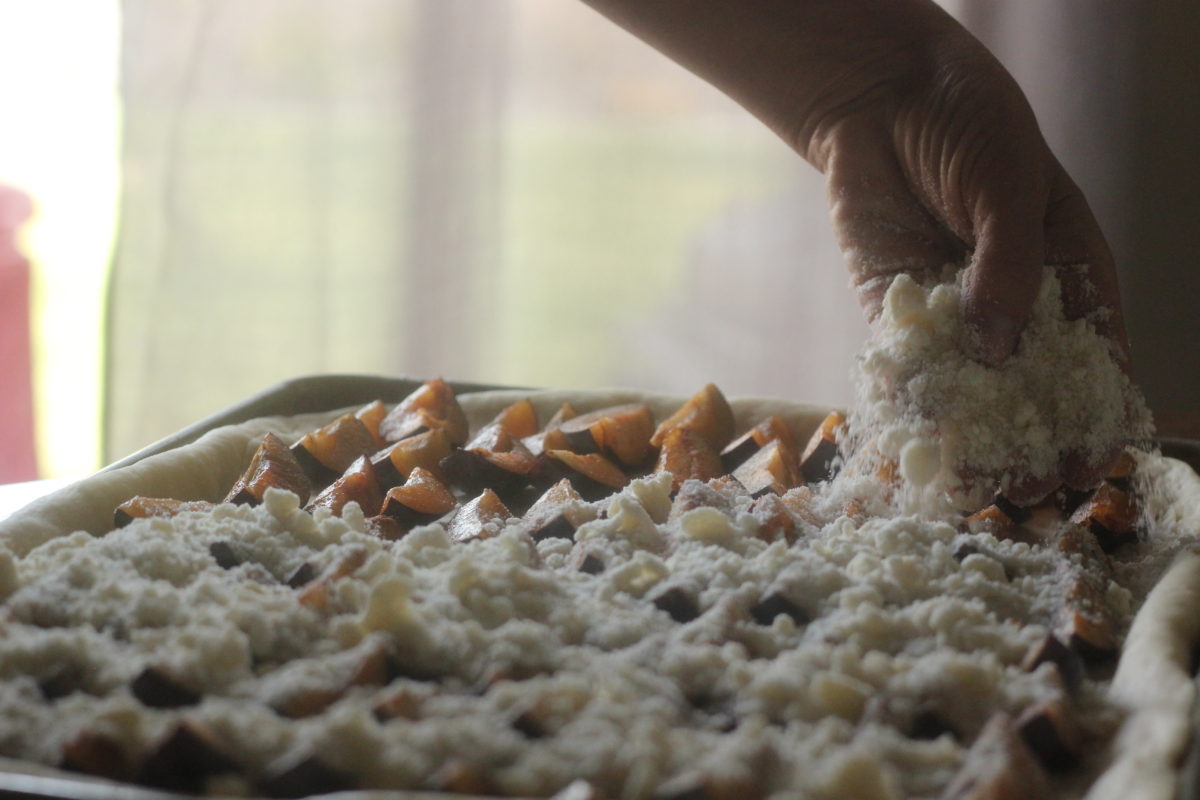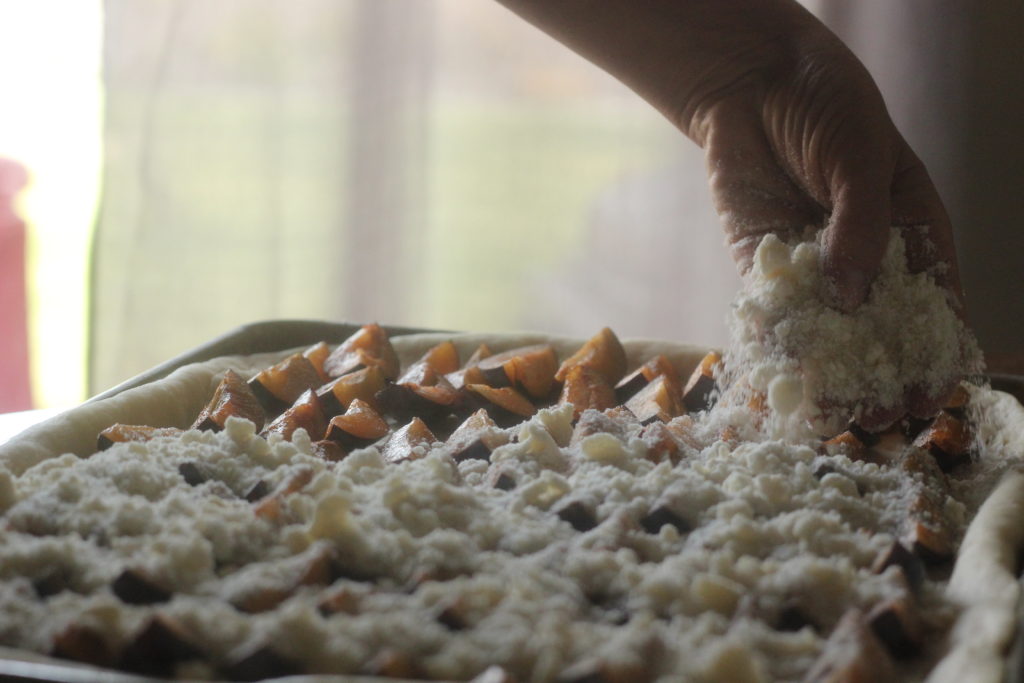 Italian Plum Cake Recipe
Plum Cake
Ingredients
Cake Crust
1 1/2

Tbsp

Yeast (Rapid Rise)

1/3

C

Warm Water

1

tsp

White Sugar

1/2

C

Scalded Milk

1/3

C

Butter

1

Beaten Egg

1/3

C

White Sugar

1/2

tsp

Salt

2-2 1/2

C

White Flour

3

C

Italian Plums sliced in quarters
Cake Topping
1/3

C

Butter

1/2

C

White Sugar

3/4

C

White Flour

1/2

tsp

Vanilla
Instructions
For the Crust:
1. Combine the yeast, warm water and teaspoon of sugar and mix until combined.

2. Scald the milk and cool to warm, then mix in butter, beaten egg, sugar, salt and 1/2 cup of flour, beat until well combined.

3. Add milk mixture to yeast mixture, combine and slowly mix in remaining flour. Dough should become a ball and pull away from the sides of the mixing bowl.

5. Cover and let rise in warm place for 30 minutes to 1 hour until double in size.

6. Grease 11 X 17 inch baking sheet. Knead dough for 1 minute and roll out to 1/2 inch thick and place on greased pan. Let rise for 20 minutes.

7. Cover with plums sliced into quarters
Cake Topping
1. Preheat oven to 375° F

2. Place sugar, flour, vanilla and butter in a mixing bowl and cut together using a pastry cutter or knives. Continue until mixture is in small crumbles.

3. Sprinkle liberally over the top of the cake

4. Bake in the oven for 12-15 minutes
Nutrition
Serving:
0
g
|
Calories:
301
kcal
|
Carbohydrates:
46
g
|
Protein:
5
g
|
Fat:
11
g
|
Saturated Fat:
7
g
|
Cholesterol:
42
mg
|
Sodium:
198
mg
|
Potassium:
124
mg
|
Fiber:
2
g
|
Sugar:
19
g
|
Vitamin A:
494
IU
|
Vitamin C:
4
mg
|
Calcium:
24
mg
|
Iron:
2
mg