Meatball Sandwich
As an Amazon Associate and member of other affiliate programs, I earn from qualifying purchases.
Who doesn't love a good, classic meatball sandwich?? This Meatball Sandwich Recipe is super easy to put together on a busy weeknight! Seriously, everything I make has to be quick, I've got places to be people!!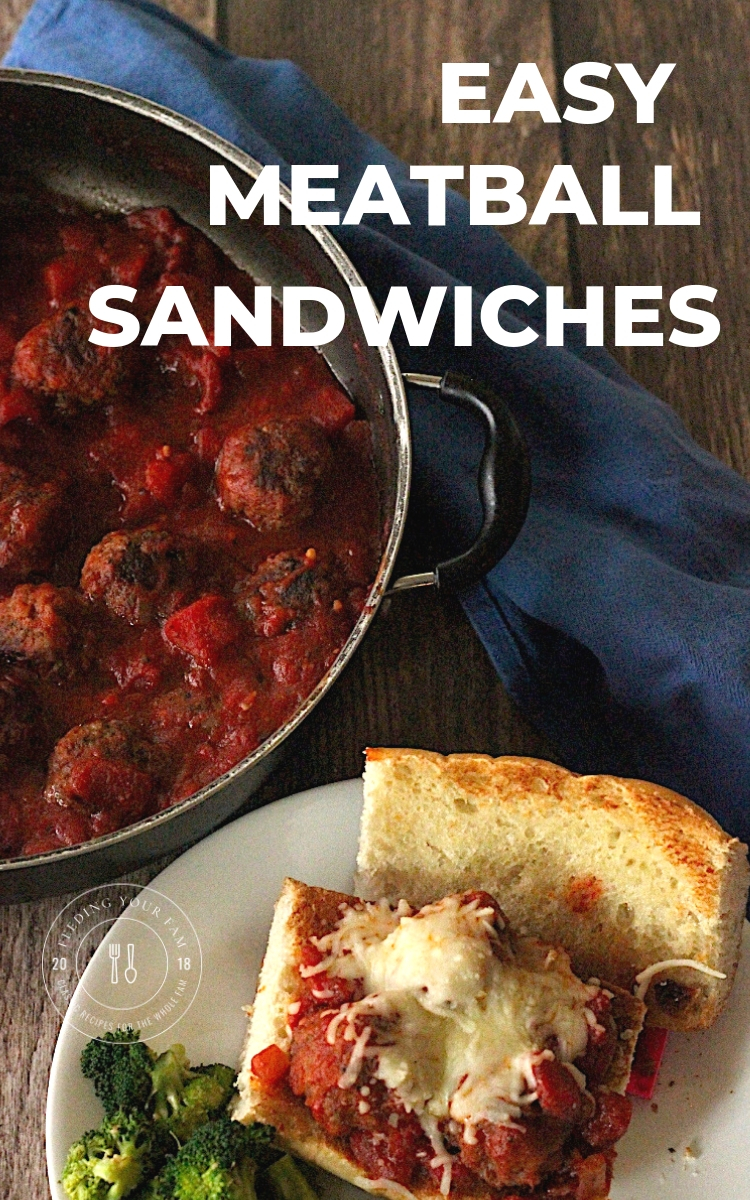 How to Make Meatballs
They come in so many forms and can be made in so many different ways!! For this sandwich I like to go with a mixture of Italian sausage and lean ground beef. The Italian sausage adds some good flavor so only a few extra ingredients are needed.
The meatballs are held together with the addition of an egg and some breadcrumbs.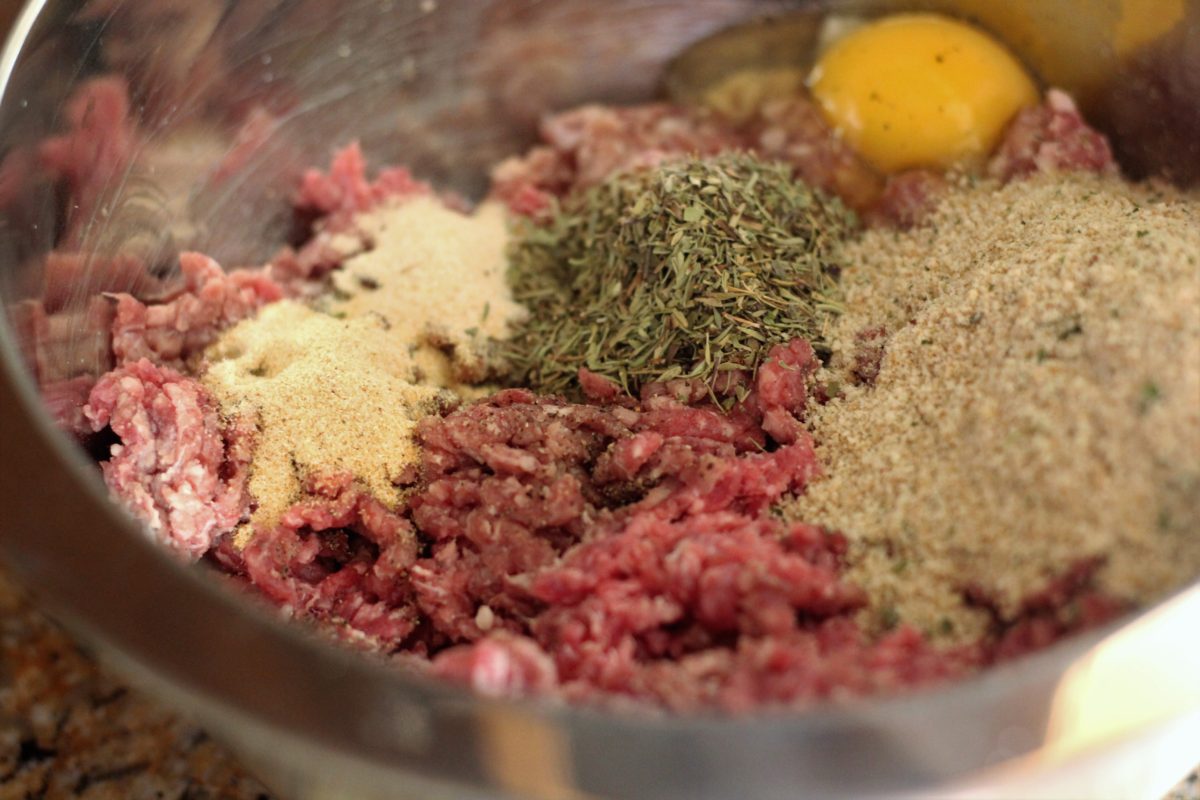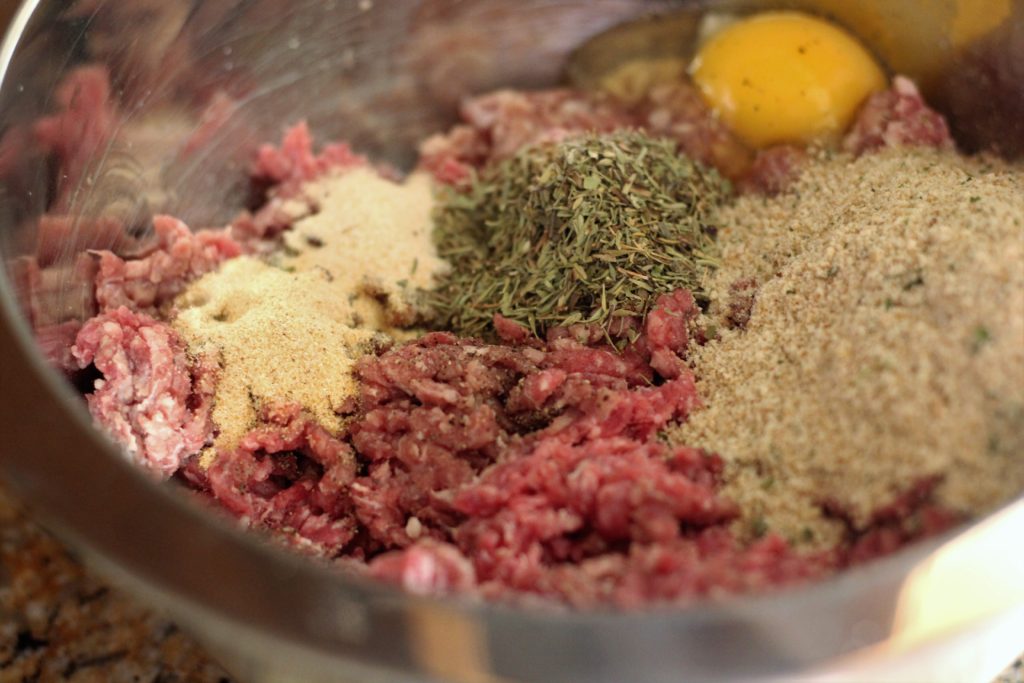 What kind of Breadcrumbs should I use
Personally, I prefer to use an Italian breadcrumb that is already seasoned. Panko breadcrumbs can be used if that is what you have on hand, they are just flavorless, so you might need to add a little more seasoning. You can also use day old bread and give it a few spins in the food processor until it is in fine crumbs.
The breadcrumbs act as a binder for the meatballs, so they will keep their nice round shape when being cooked.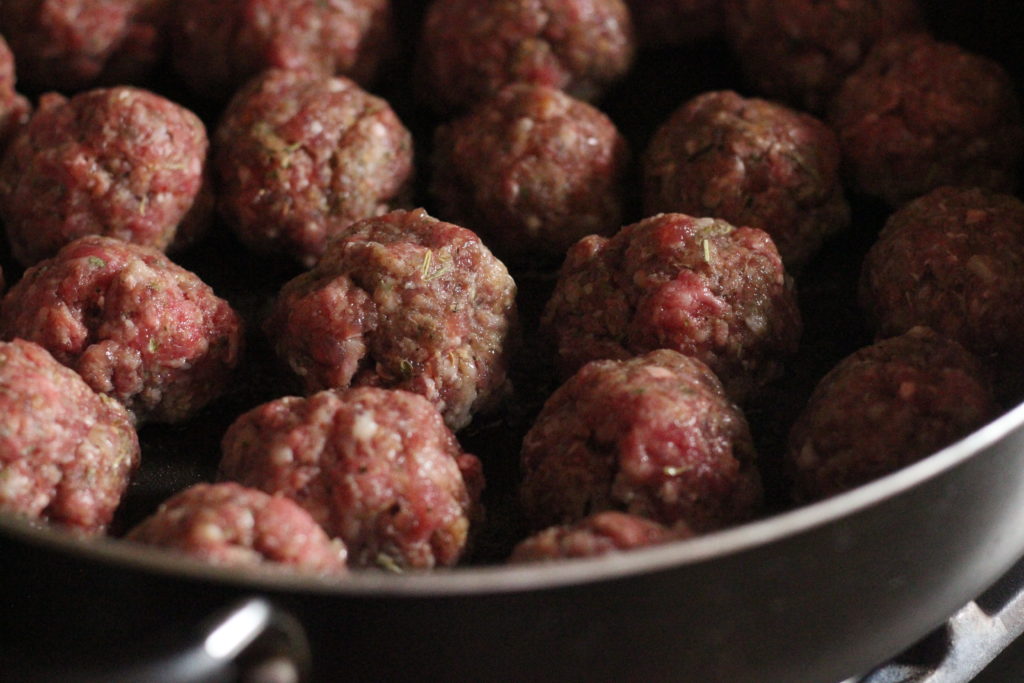 How to Cook Meatballs
This recipe is not one where you will be waiting and smelling these cooking all day in the slow cooker (though I do love those days too). Once you have formed all the meatballs into about 1 inch balls, they will be browned in olive oil on each side for about 3 minutes.
Once the meatballs have browned, you will remove them from the pan to a clean dish and make the sauce.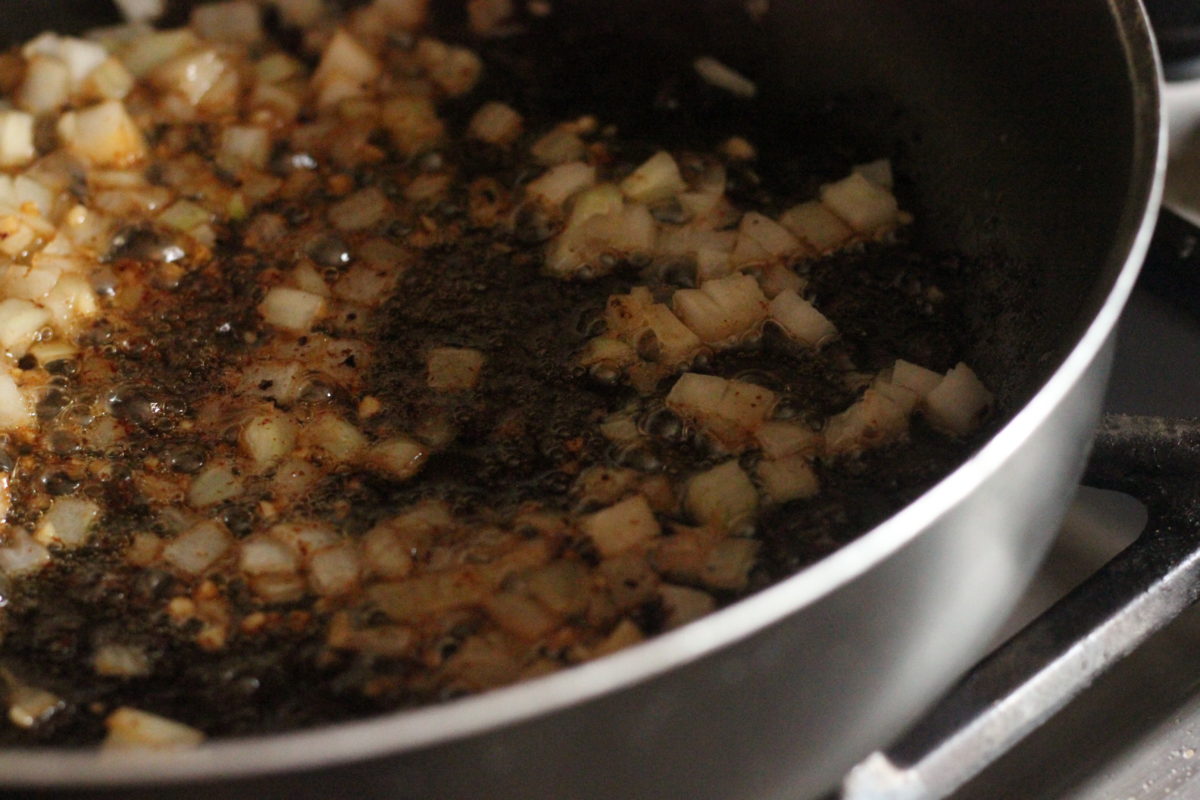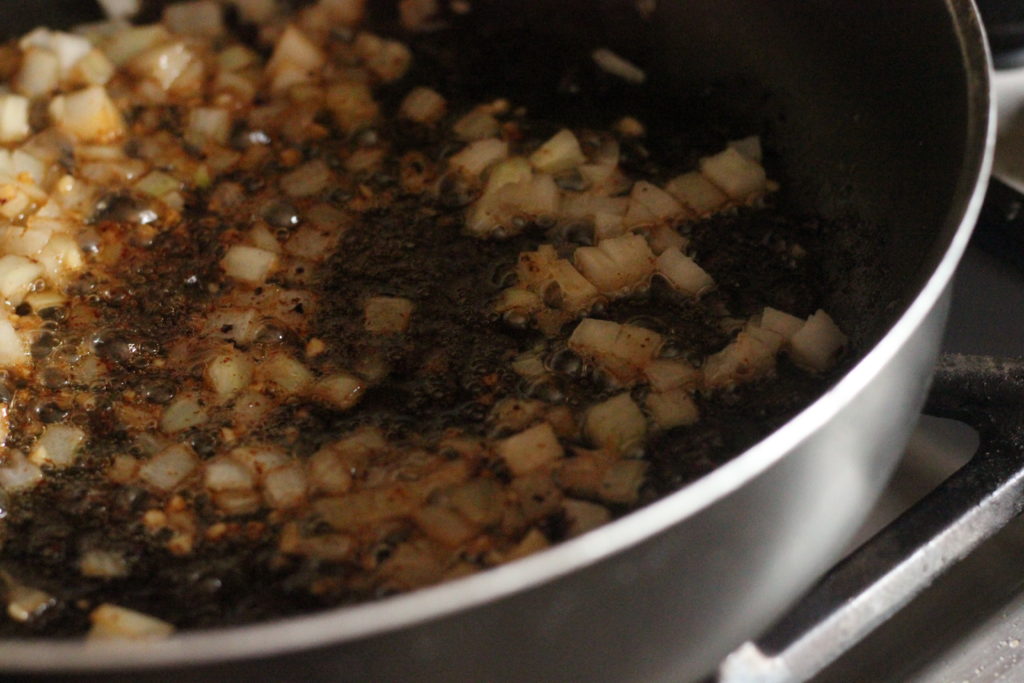 Brown up some minced onion and garlic until translucent and fragrant!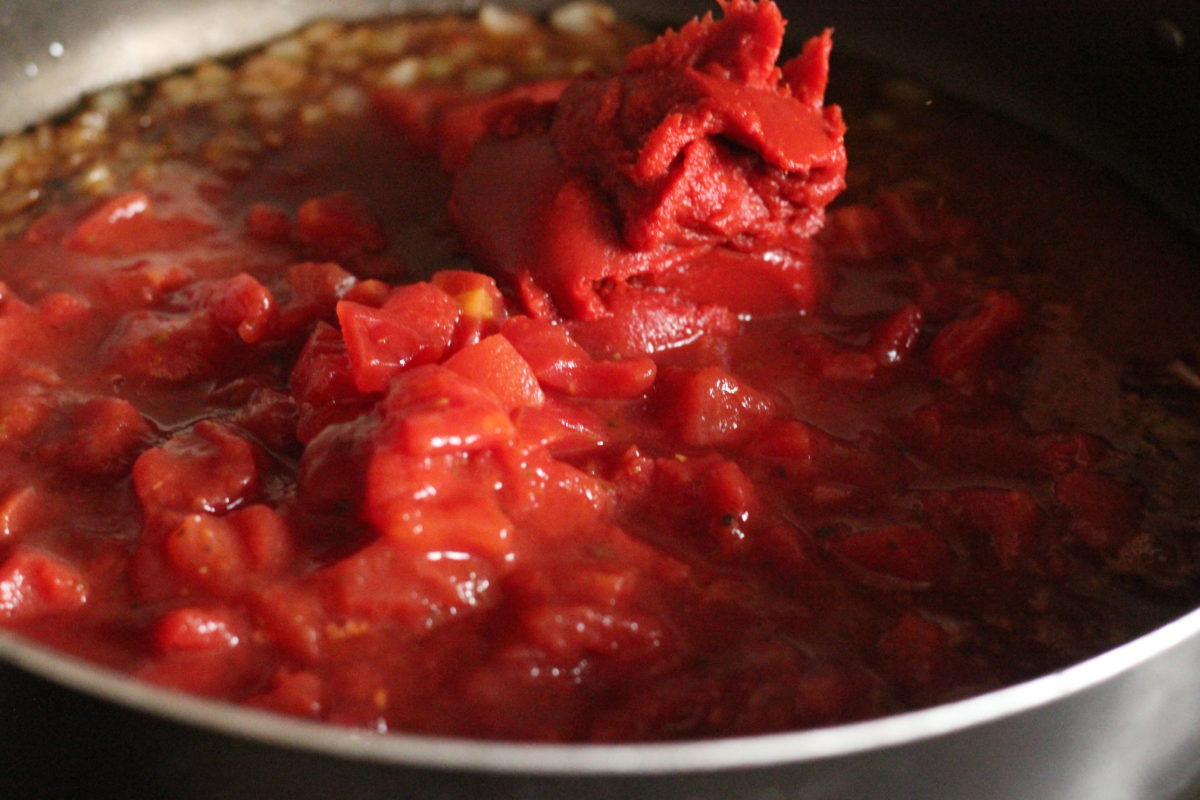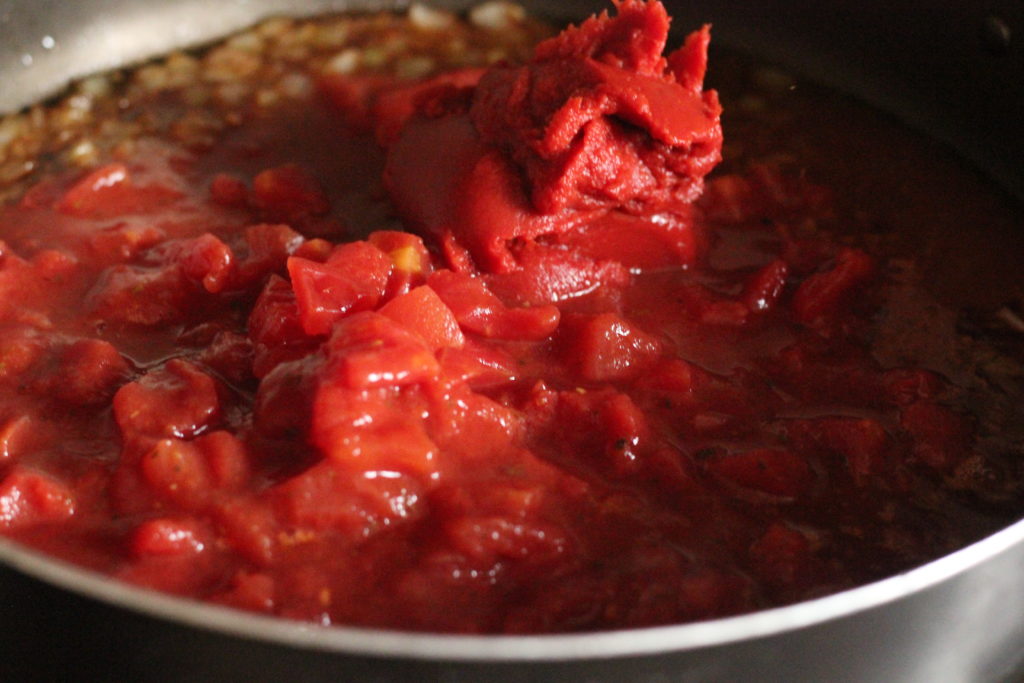 Meatball Sandwich Sauce
This is a simple sauce that I like to make a little thicker for these sandwiches, it helps them not get so soggy when you're taking your time chewing and savoring every bite!
Once your sauce is made and hot an bubbly, add back in the meatballs to the sauce and allow it to simmer until you are ready to serve. While your sauce simmers, slice the french bread and brush with a little olive oil. The bread can be easily toasted in large batches under the broiler. If you're like me, set a timer so you don't get distracted and burn the bread!!
Meatball Sandwich Recipe
Classic meatball sandwich recipe that is quick, easy and perfect for filling hungry bellies!
Ingredients
2

loaves

French bread

2

cups

Mozzarella cheese, grated
Meatballs
1/2

cup

Italian bread crumbs

1

tsp

garlic powder

1

tsp

onion powder

1

tbsp

Italian seasoning

1

egg

1

pound

Italian sausage

1

pound

lean ground beef

1

tbsp

olive oil
Sauce
1

tbsp

olive oil

1/2

onion, chopped

1

tsp

minced garlic (1 clove)

2

14.5 oz cans

Italian diced tomatoes

1

6 oz can

tomato paste

3/4

cup

water

1

tbsp

sugar

1/4

tsp

red pepper flakes (optional)

1

tsp

onion powder

1

tsp

garlic powder

salt and pepper to taste
Instructions
Combine ingredients for meatballs, leaving out the olive oil, in a large mixing bowl. Form meatballs into about 1-1.5 inch balls.

Heat olive oil in a large skillet over medium high heat. Add meatballs and cook until brown, 2-3 minutes on each side.

Remove browned meatballs from pan to a clean dish, drain grease if needed. Add in olive oil, brown onion and garlic until translucent and fragrant. Pour in cans of tomatoes and remaining ingredients and stir to combine.

Place meatballs back in sauce, cover and simmer 5-10 minutes or until ready to serve.

While the sauce simmers slice French bread in half and brush with olive oil. Toast in large batches under a broiler. Place meatballs on toasted bread and top with mozzarella cheese, can be place on a baking sheet under the broiler until the cheese is bubbly and melted.
Nutrition
Serving:
0
g
|
Carbohydrates:
0
g
|
Protein:
0
g
|
Fat:
0
g
|
Saturated Fat:
0
g
|
Polyunsaturated Fat:
0
g
|
Monounsaturated Fat:
0
g
|
Trans Fat:
0
g
|
Cholesterol:
0
mg
|
Sodium:
0
mg
|
Potassium:
0
mg
|
Fiber:
0
g
|
Sugar:
0
g
|
Vitamin A:
0
IU
|
Vitamin C:
0
mg
|
Calcium:
0
mg
|
Iron:
0
mg