Microwave Caramels are a holiday staple at our house! They are so simple to make and even more fun to share!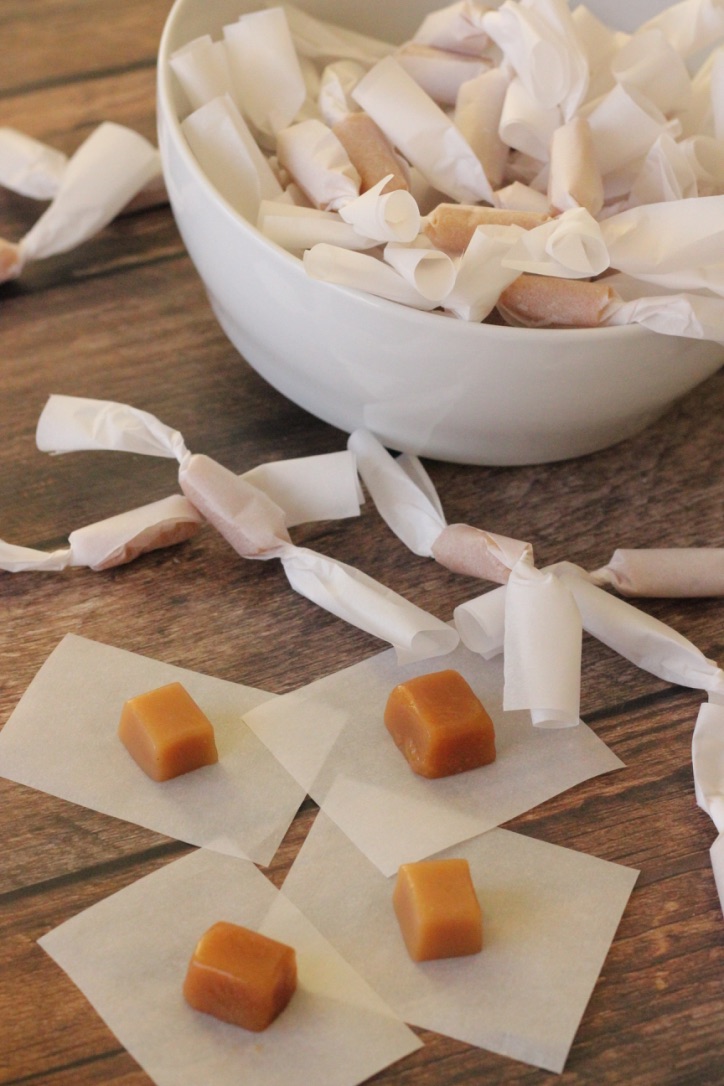 Butter Verses Margarine Caramels
For this post, I really wanted to do an experiment. I have been making caramels for almost 10 years. It's our go to holiday gift. I got this recipe from my aunt, who makes the most incredible caramels!! Her recipe uses margarine, which is what I have been using as well all these years, with no complaints, in fact, only compliments.
I decided that I wanted to do a side by side comparison to see if anyone could tell, or even cared if there was a flavor difference if I made the caramels with butter or margarine.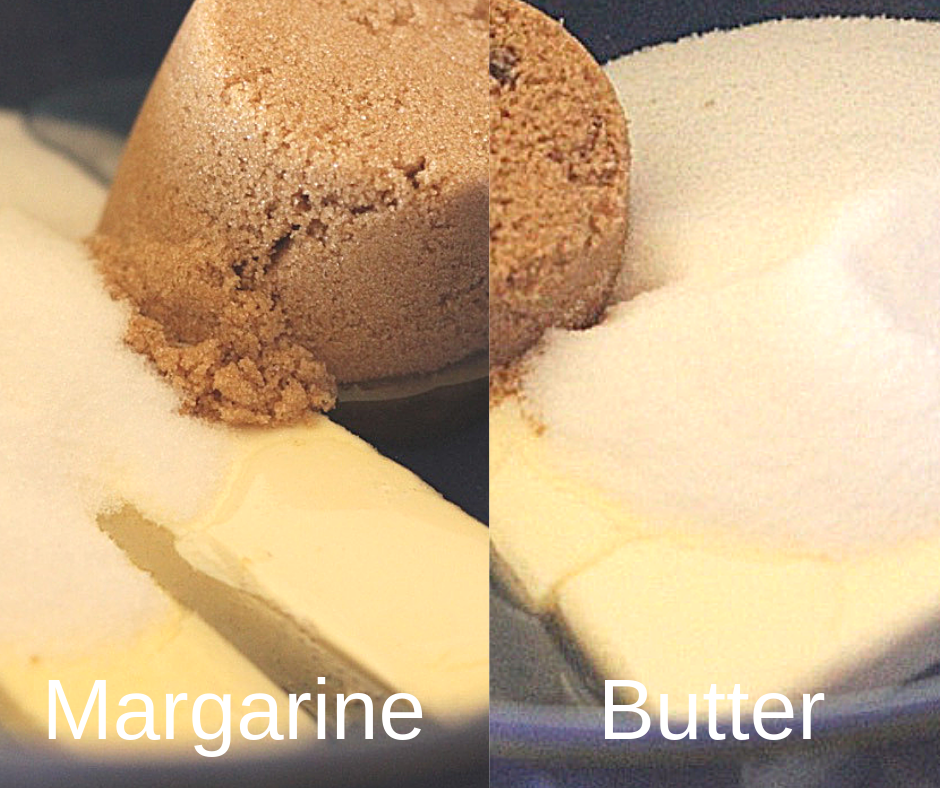 How to Make Microwave Caramels
The recipe and process is the same whether you are using butter or margarine. First, combine sugar, brown sugar, corn syrup and your choice of butter or margarine. This will cook for 5 mins in the microwave after which you will give it a good stir and add in one can of sweeten condensed milk.
The caramels will cook for another 10-15 minutes depending on your microwave, they are all different and I have owned a few myself that have cooked these a differing times. I like to check the caramel and stir it after every 3 minutes. Testing in a bowl of cold water when I get close to 9 minutes.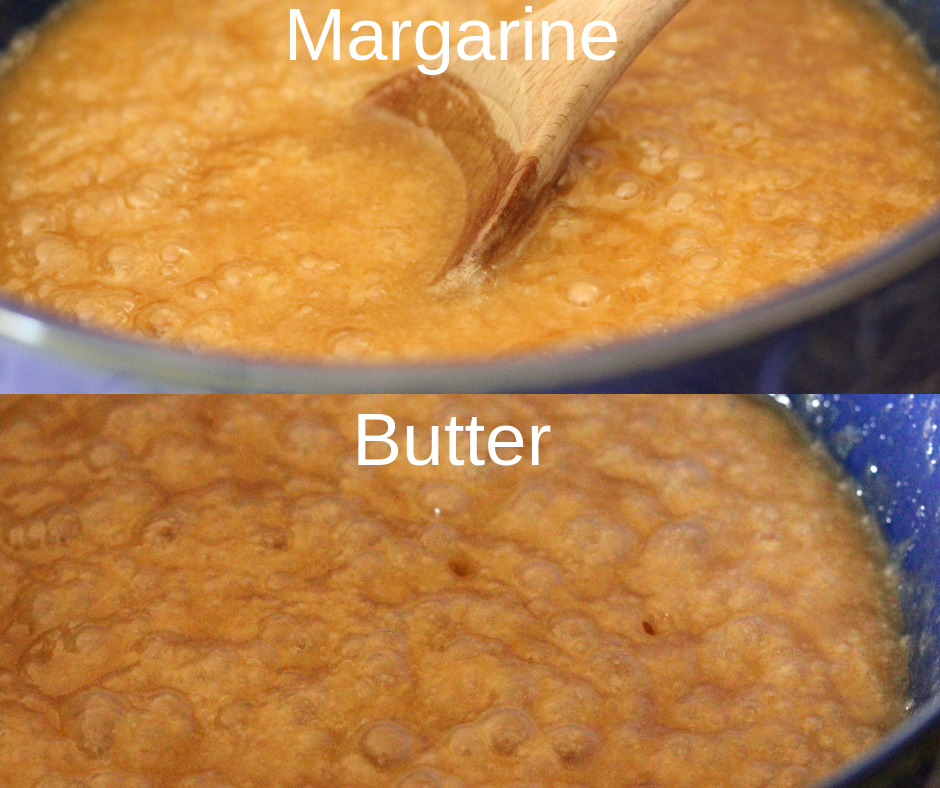 Testing Caramel for Doneness
A simple test to make sure your caramels are the texture you want is to do a cold water test. Simply fill a bowl with ice water and drop in a few drops off the hot caramel mixture. If it easily forms a ball, then you are done. If it falls to pieces, then it still needs to cook for longer.
If you have an instant read thermometer, then go ahead and test it that way. You will want a temperature around 240ºF.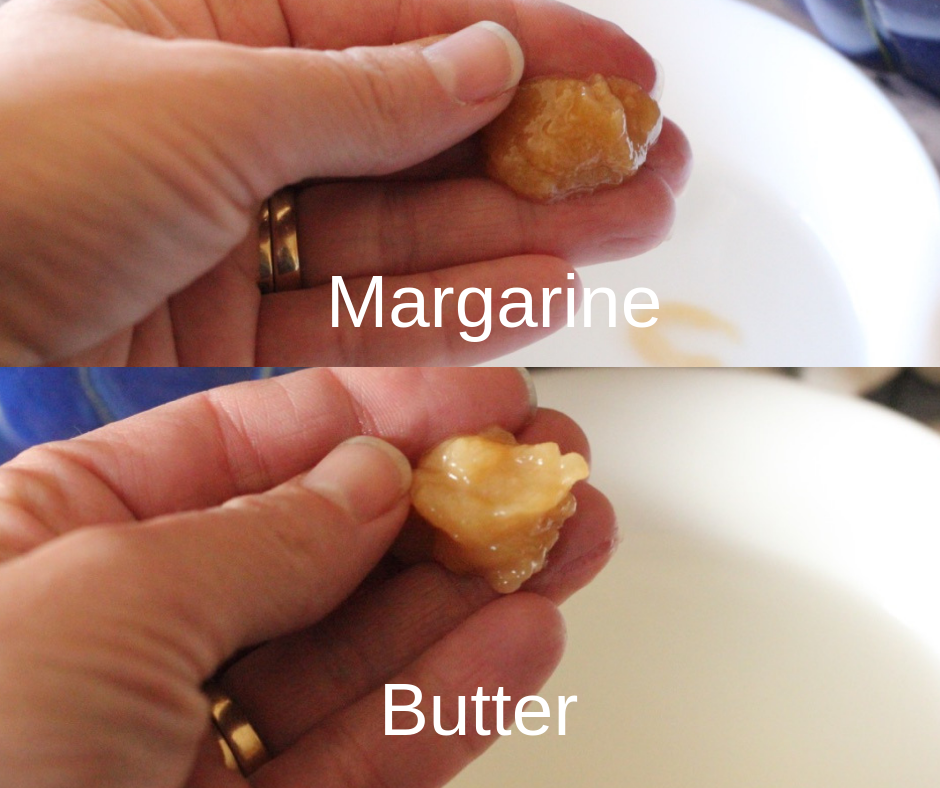 Making Caramels
The last few steps are so simple. Add in the vanilla when you have reached that soft ball stage. Now, the caramel goes into a greased 8 x 11 or 8 x 8 inch pan. Cover the pan with plastic wrap and place in fridge overnight or freezer for and hour, until caramel is hardened.
I like to keep my caramels cold when cutting and wrapping, it makes the process a lot easier. Remove the whole pan of caramel with a spatula onto a clean surface, cutting board or large piece of parchment paper and cut into bite size pieces with a sharp knife. Wrap the caramels in small pieces of parchment twisted on each side.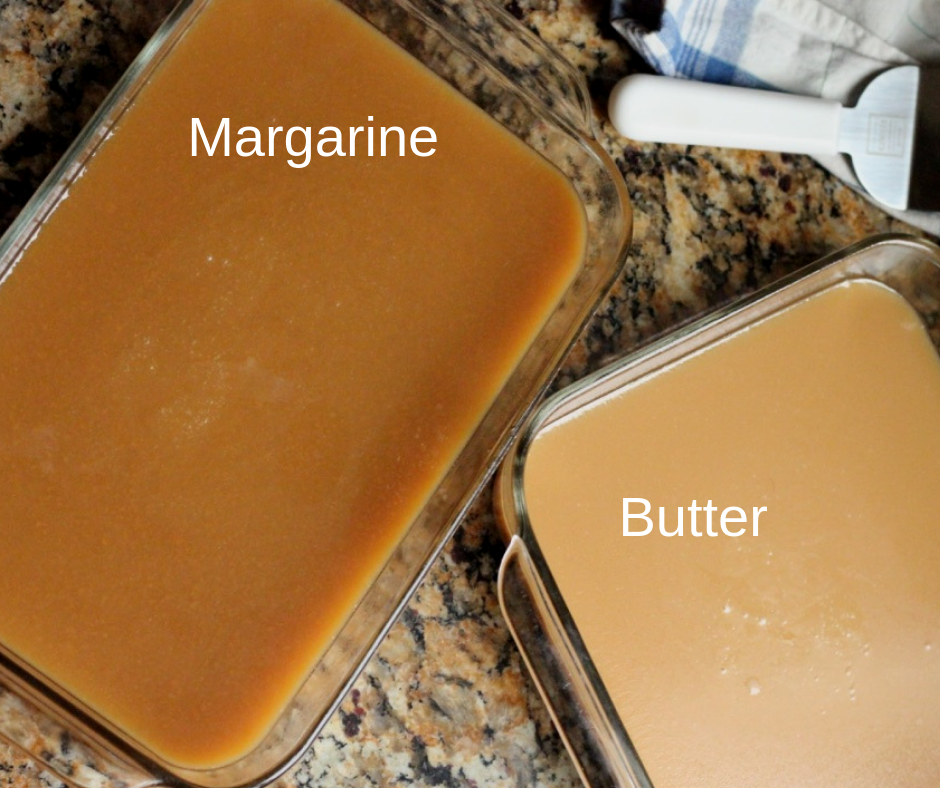 Butter Verses Margarine
I know this is what you have all been waiting for!! I sort of thought that it would be no contest, but there was some debating on this one! I used my fam as the taste testers and of course they had to have a few samples of each. I will say, either way you make it, you will end up with melt in your mouth delicious caramels!!
And the winner is……..Butter!! I know many of you aren't surprised by this result, butter is better. Not to say that I am going to completely change my ways, I still like the margarine as well. So, if that's what I happen to have on hand, I would happily make and share a batch.
You can see by the picture that the margarine caramel had a darker color, the butter was a truer caramel color and the texture of the butter was a little smoother and creamier. Butter for the win!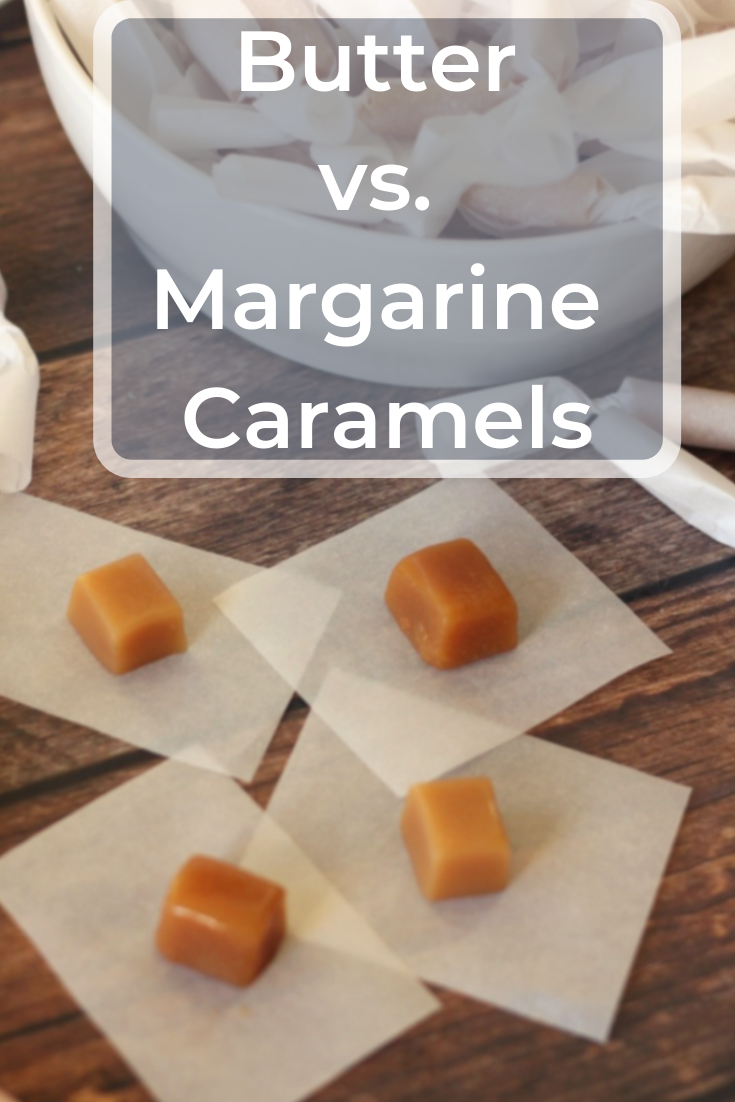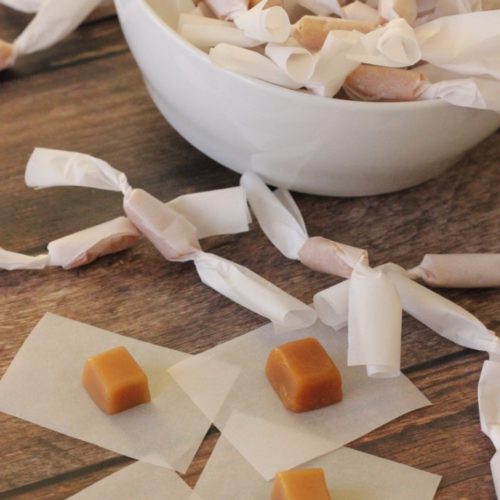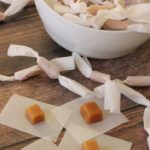 Print Recipe
Microwave Caramels
These Microwave Caramels are so creamy and delicious!! You will want to share these with everyone you love!!
Ingredients
1

cup

Butter or Margarine

1

cup

Brown Sugar

1

cup

White Sugar

1

cup

Light Corn Syrup

1

14 oz can

Sweetened Condensed Milk

1

tsp

Vanilla
Instructions
Grease an 8 x 11 or 8 x 8 inch baking pan.

In a large glass mixing bowl combine butter, sugars and corn syrup. Microwave for 5 minutes. With hot pads, remove the bowl from the microwave and stir. Pour in one can of sweetened condensed milk and stir.

Place bowl back in the microwave and cook for another 10-15 minutes stopping the microwave and stirring every 3 minutes.

Check the consistency of the caramel by dropping a few drops into a bowl of ice water. If the caramel forms and soft ball, it is ready to be poured into the prepared pan.

Once the caramel is finished, carefully pour into greased pan and cover with plastic wrap. Place the caramel in a fridge overnight, or in the freezer for one hour, until cool enough to handle.

Remove caramel from the pan and slice into bite sized pieces. These can be wrapped in parchment paper for sharing.
Nutrition
Serving:
0
g
|
Carbohydrates:
0
g
|
Protein:
0
g
|
Fat:
0
g
|
Saturated Fat:
0
g
|
Polyunsaturated Fat:
0
g
|
Monounsaturated Fat:
0
g
|
Trans Fat:
0
g
|
Cholesterol:
0
mg
|
Sodium:
0
mg
|
Potassium:
0
mg
|
Fiber:
0
g
|
Sugar:
0
g
|
Vitamin A:
0
IU
|
Vitamin C:
0
mg
|
Calcium:
0
mg
|
Iron:
0
mg