Air Fried Coconut Shrimp
As an Amazon Associate and member of other affiliate programs, I earn from qualifying purchases.
This Air Fried Coconut Shrimp is crunchy, full of coconut flavor and absolutely delicious with the Orange Lime Dipping Sauce.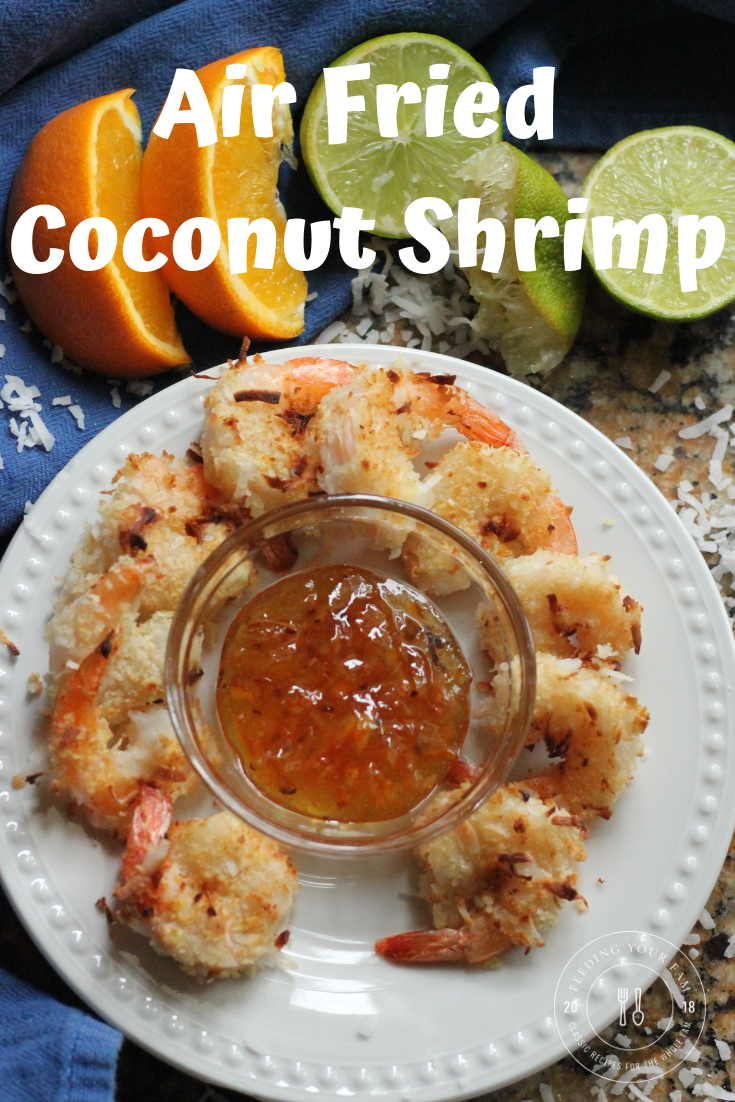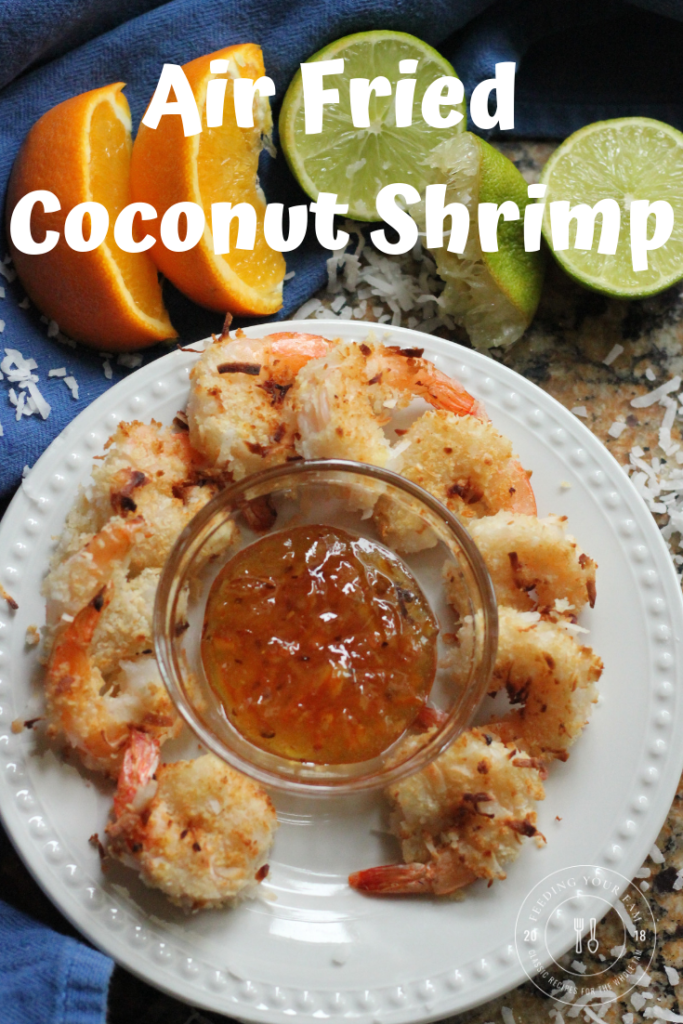 How to Make Coconut Shrimp in the Air Fryer
These coconut shrimp couldn't be easier to make. I am loving experimenting with all of my favorite greasy fried foods and making them a little more healthy and just as delicious.
For these shrimp, I really wanted the coconut flavor to stand out. These air fried coconut shrimp are first coated in flour, dredged in coconut milk and then coated in a mixture of Panko bread crumbs and sweetened coconut.
Place the air fryer at 375ºF for 8-10 minutes, flipping them at the half way mark.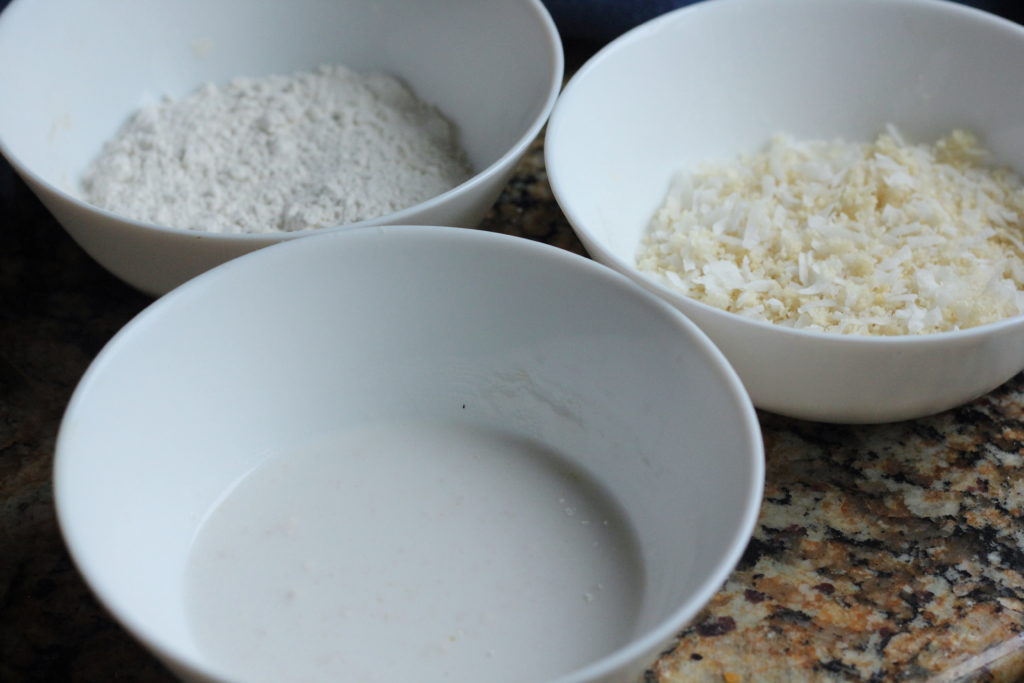 What You Need to Make Air Fried Coconut Shrimp
Shrimp (thawed)
Flour
Coconut Milk
Panko Breadcrumbs
Sweetened Coconut Flakes
If you are starting with frozen shrimp, place them in a colander and place them in the sink under some running cold water for 6-8 minutes until thawed. Dry them with a paper towel and you are ready to fry!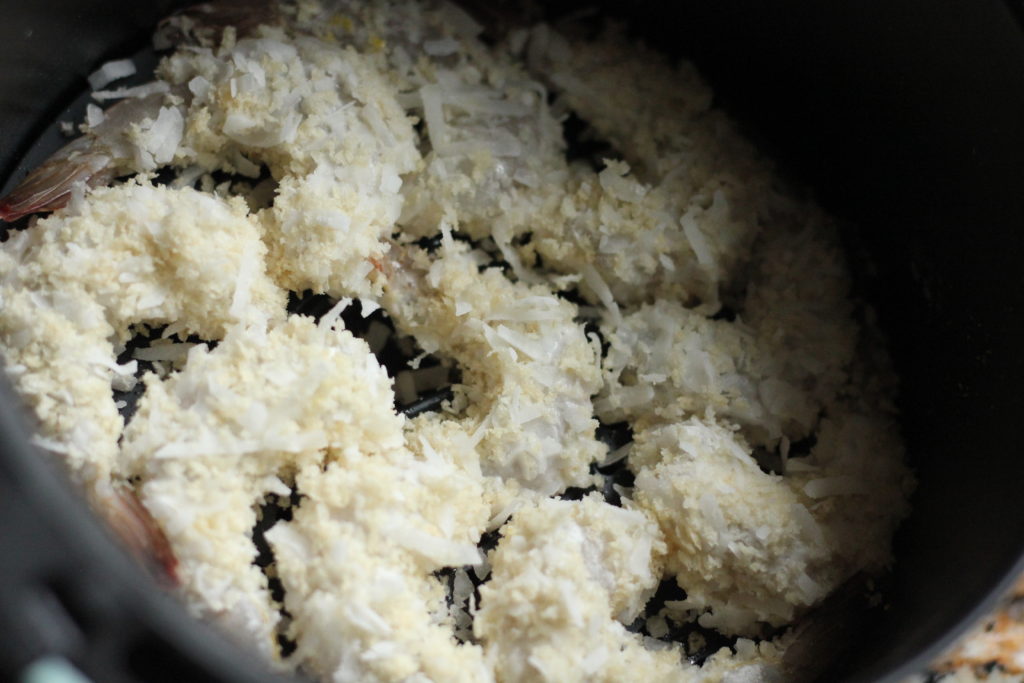 Layer the coated coconut shrimp in the fryer pan in a single layer, drizzle with coconut oil. I just used a spoon to drizzle a little oil over the top. I packed them in there and they got nice and crispy!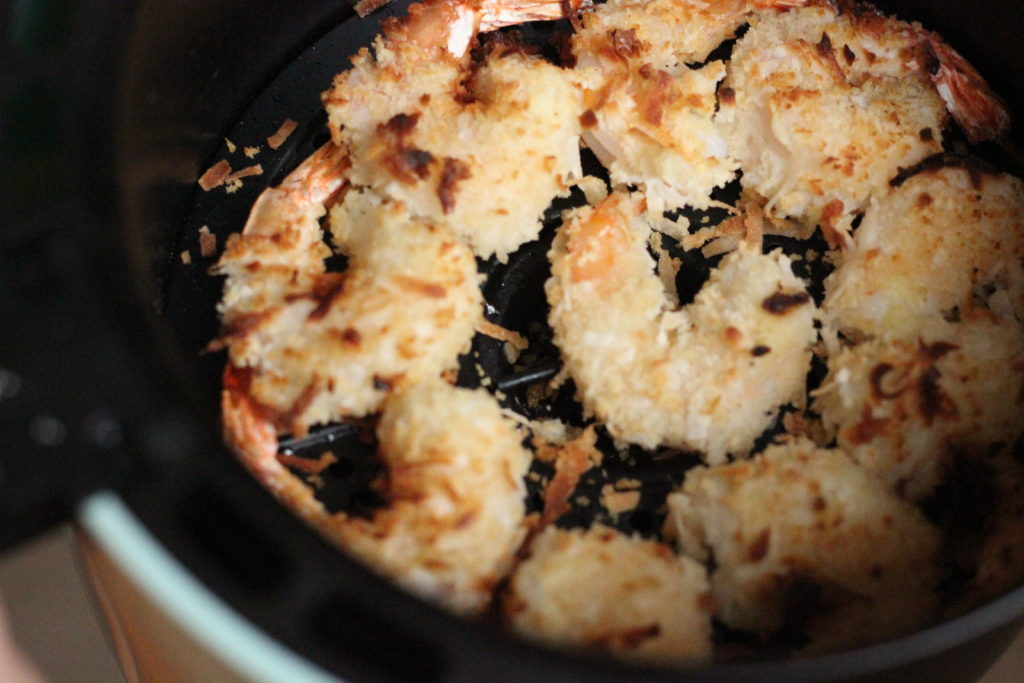 Flip the shrimp half way through and drizzle again with a little coconut oil, to make sure it gets crispy on both sides. You might be tempted to eat them now, but don't give in, let them cook those last few minutes to up the crispy level. You will be glad you did!!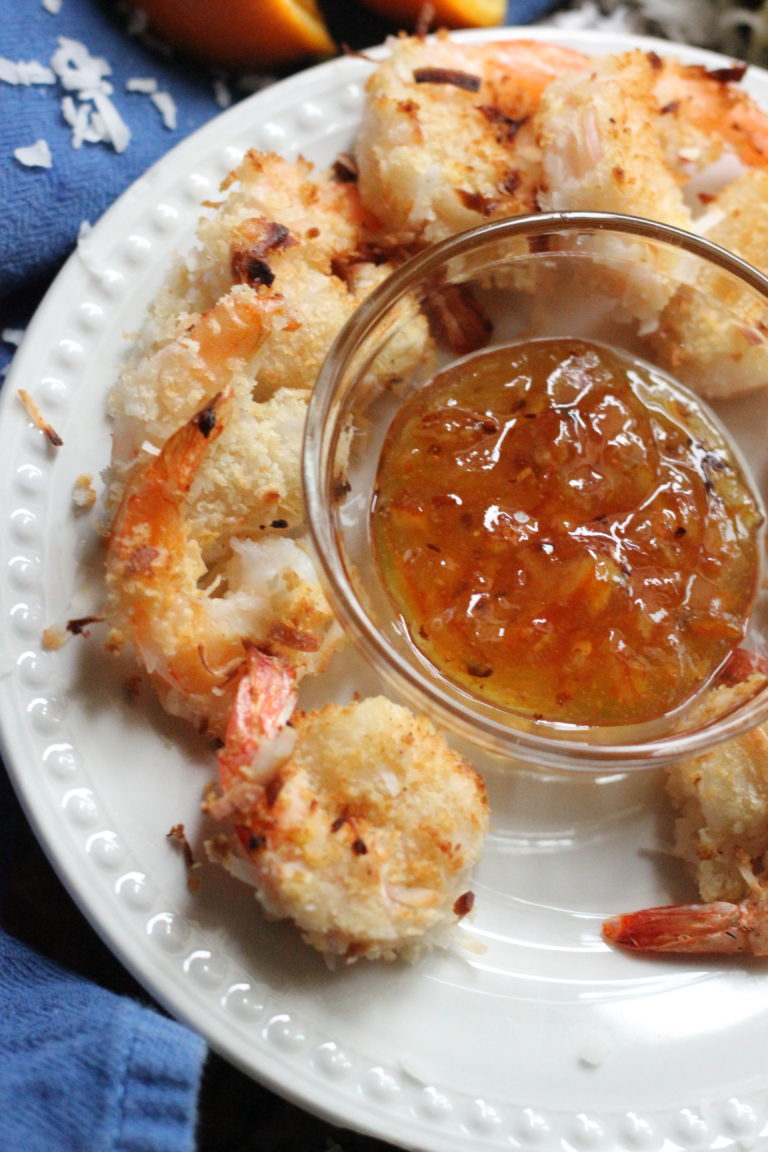 Recipe for Air Fried Coconut Shrimp
Air Fried Coconut Shrimp
Take yourself to the islands with this Air Fried Coconut Shrimp!! Perfectly crunchy and infused with coconut, topped off with a delicious Orange Lime dipping sauce.
Ingredients
20-30

Large Shrimp (thawed)

1

cup

All Purpose Flour

1

cup

Coconut Milk

1

cup

Panko Bread Crumbs

1/2

cup

Sweetened Coconut Flakes

2-3

tbsp

Coconut Oil
Orange Lime Dipping Sauce
2

tbsp

Orange Marmalade

1

tbsp

Lime Juice, or juice from 1/2 lim

1

tsp

Crushed Red Pepper Flakes
Instructions
Prepare shrimp by peeling and deveining if needed. Shrimp can easily be thawed by placing in a colander under running cold water for 6-8 minutes. Tails can be left on if you like.

In 3 small bowls place flour, coconut milk and combine Panko and coconut in one bowl.

One at a time place shrimp first in flour, then coconut milk and last into the Panko coconut mixture, making sure to completely cover the shrimp.

Place shrimp in a single layer in the bottom of your air fryer pan drizzle with coconut oil. Depending on how big your air fryer is, these might need to be done in more than one batch.

With the air fryer set to 375ºF set the timer for 8 minutes, after 4 minutes, open the fryer and flip the shrimp and drizzle with more coconut oil. Continue cooking for the remaining time until the shrimp are golden brown and crispy.
Orange Lime Dipping Sauce
In a small bowl combine orange marmalade, lime juice and crushed red pepper flakes. Stir to combine.
Nutrition
Serving:
0
g
|
Carbohydrates:
0
g
|
Protein:
0
g
|
Fat:
0
g
|
Saturated Fat:
0
g
|
Polyunsaturated Fat:
0
g
|
Monounsaturated Fat:
0
g
|
Trans Fat:
0
g
|
Cholesterol:
0
mg
|
Sodium:
0
mg
|
Potassium:
0
mg
|
Fiber:
0
g
|
Sugar:
0
g
|
Vitamin A:
0
IU
|
Vitamin C:
0
mg
|
Calcium:
0
mg
|
Iron:
0
mg
Other Recipes Using the Air Fryer