15 Easy Mother's Day Breakfast Ideas & Recipes
As an Amazon Associate and member of other affiliate programs, I earn from qualifying purchases.
There is nothing quite like waking up to a delicious breakfast (possibly in bed) on Sunday Morning. Mother's day is the perfect day to honor all of those amazing women in our lives that have influenced us in so many ways. One of my favorite ways my family spoils me is with a delicious, homemade breakfast.
Here are some of my simple recipes, that even the beginner cook can throw together. For more breakfast ideas, check out all of my breakfast recipes HERE.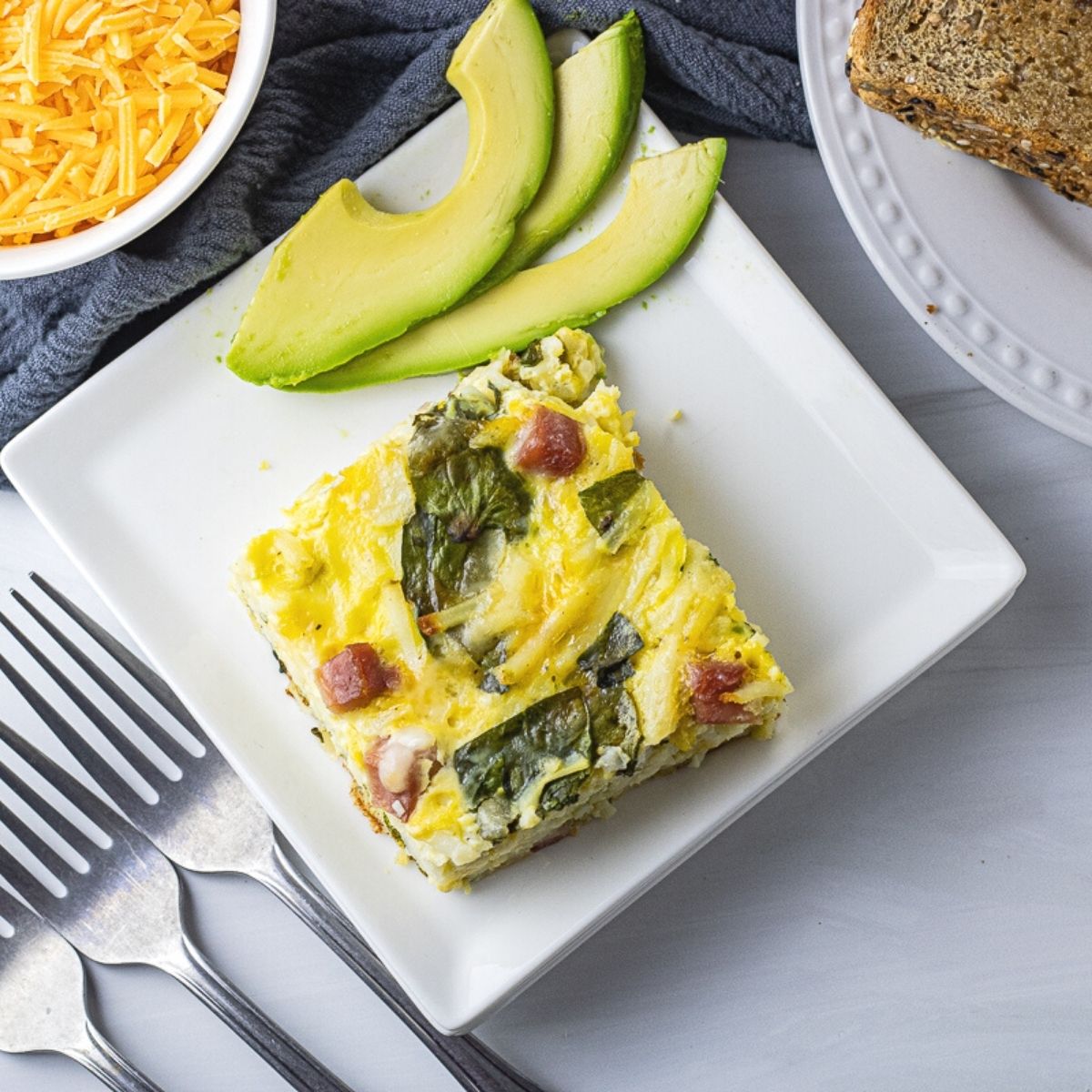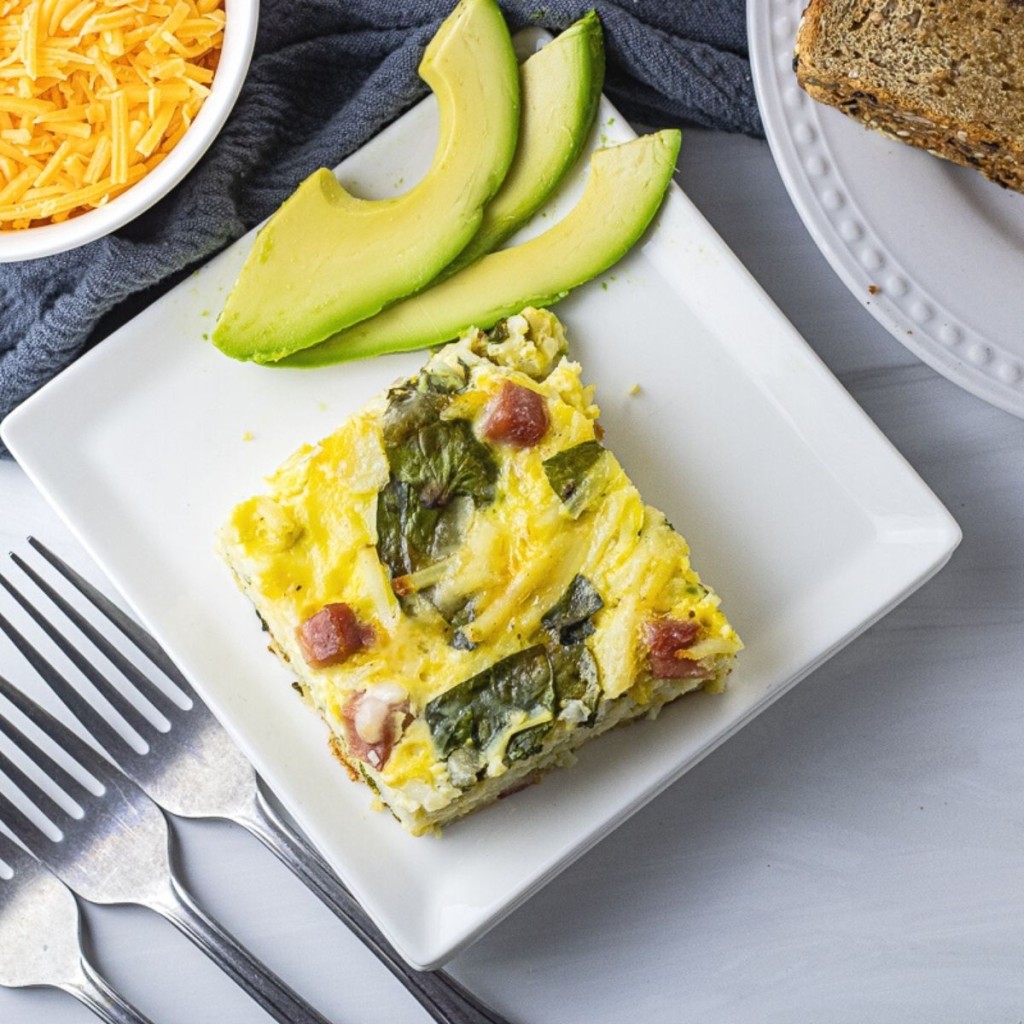 Let's start with this loaded Hashbrown Breakfast Casserole. It is has all of the breakfast classics in one dish. This breakfast casserole is made with hashbrowns, eggs, ham, cheese and little bit of spinach. Cheesy hashbrown casserole is easy to put together, feeds a crowd and can even be made ahead.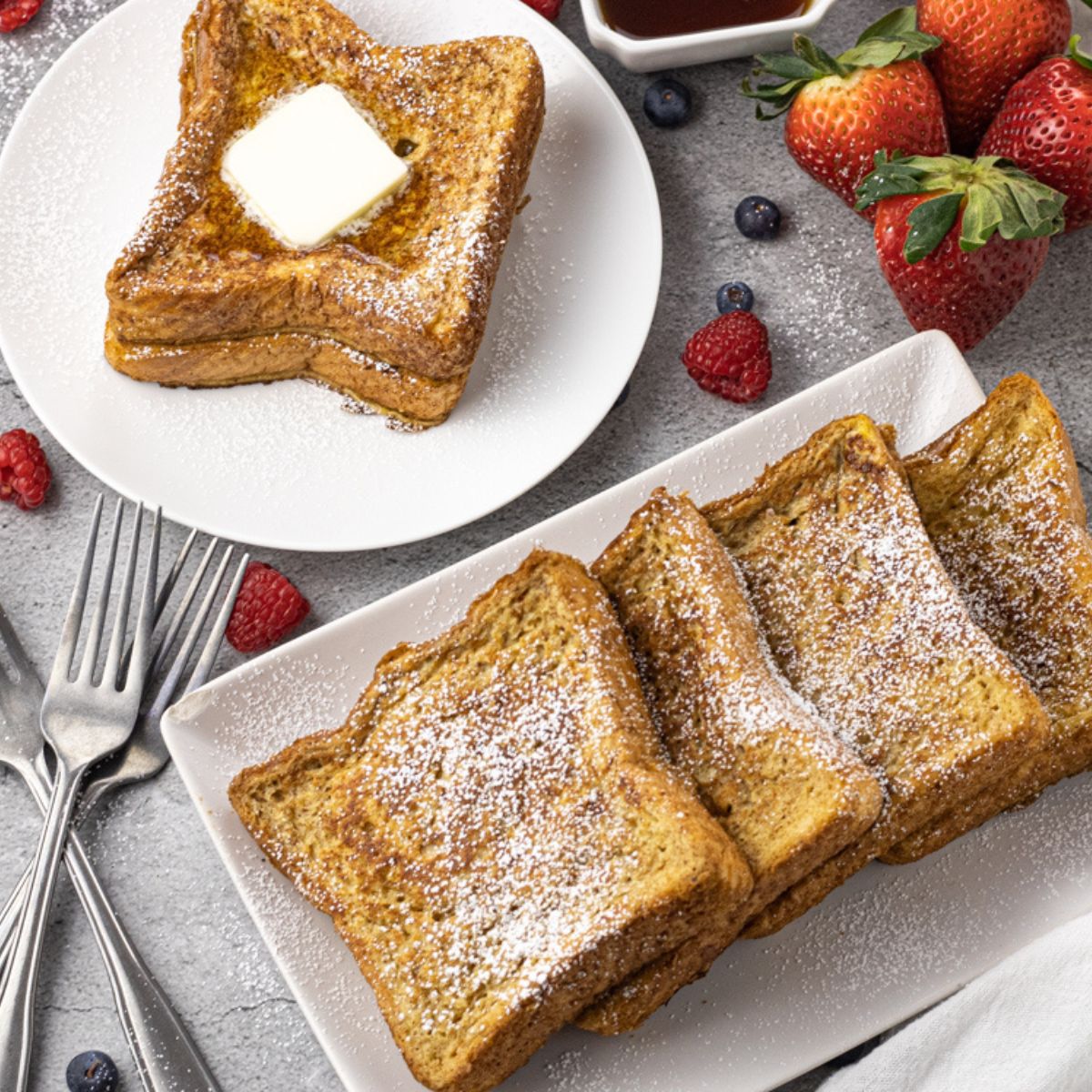 This Classic French Toast Recipe is a delicious and simple recipe of bread dipped into a spiced egg mixture and then cooked until it is crisp on the outside. French Toast is so easy to make, get the kids in the kitchen to help with this easy breakfast.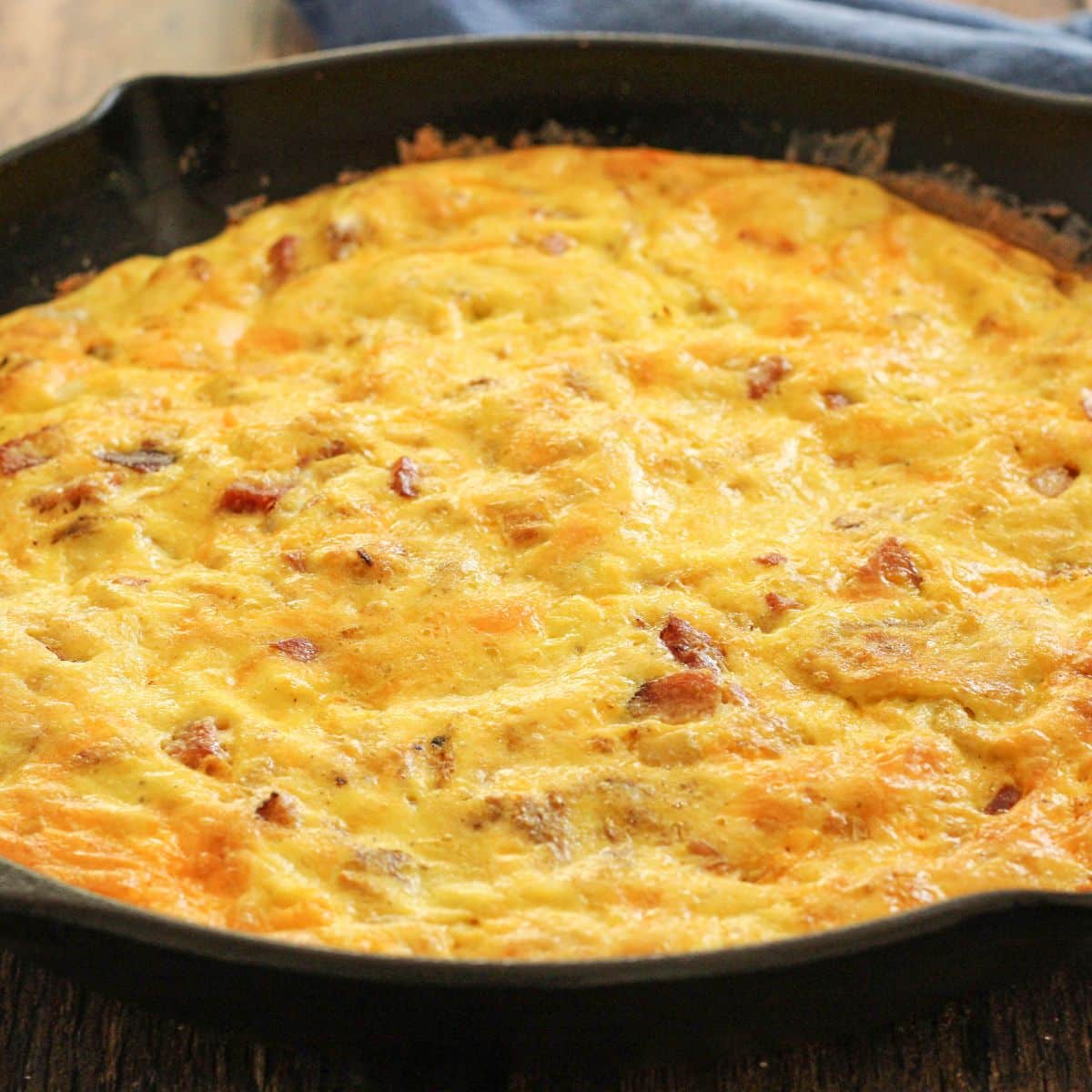 Everyone will feel spoiled when you pull out this Easy Ham and Cheese Frittata. It is such a simple breakfast, brunch or dinner! Loaded with tasty pieces of diced ham, cheddar cheese and onions baked in a delicious egg pie. Just like a quiche without all the work!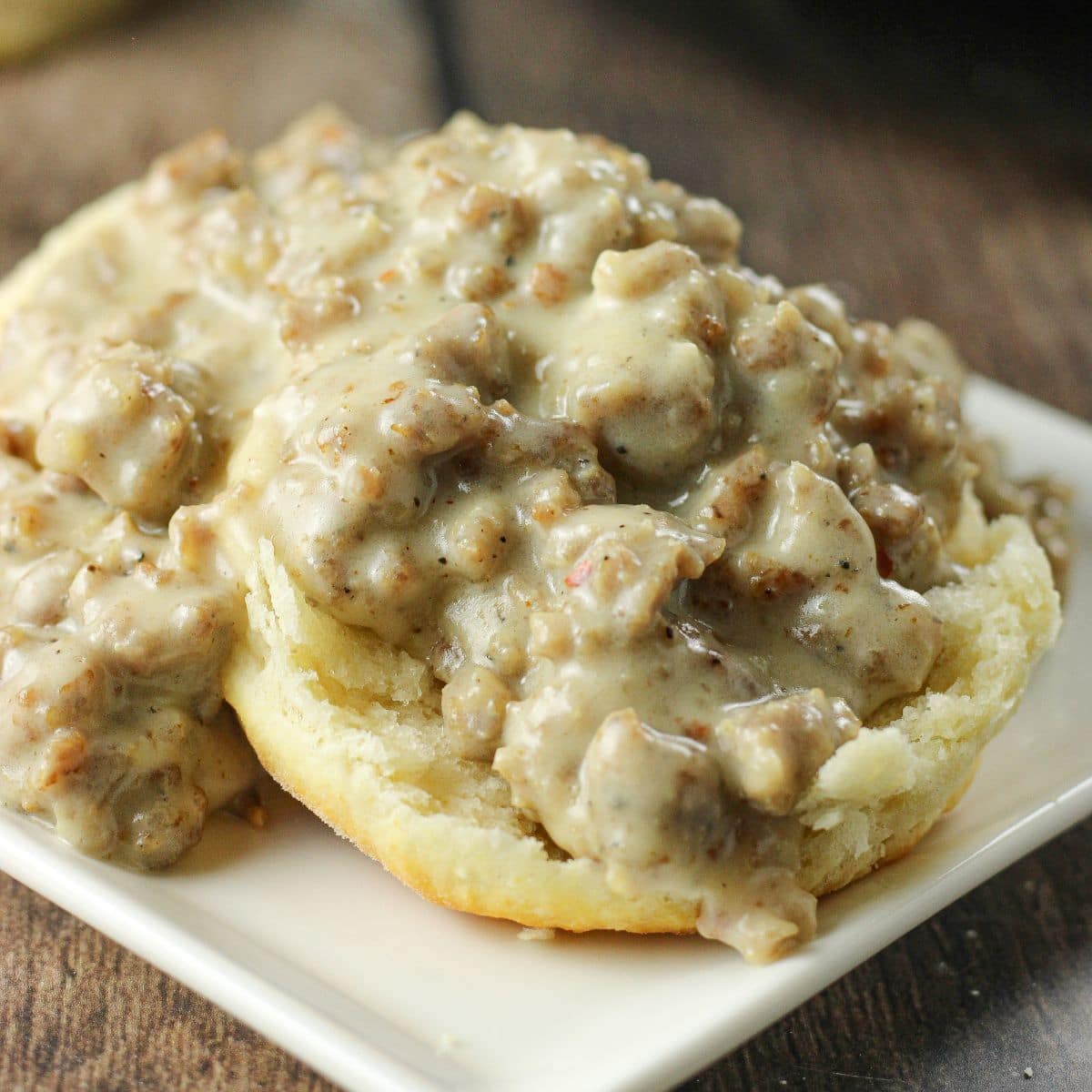 Easy Sausage Gravy is so creamy and delicious, perfect for smothering over warm biscuits for breakfast or dinner! Only 5 easy ingredients are required for this simple biscuits and gravy recipe.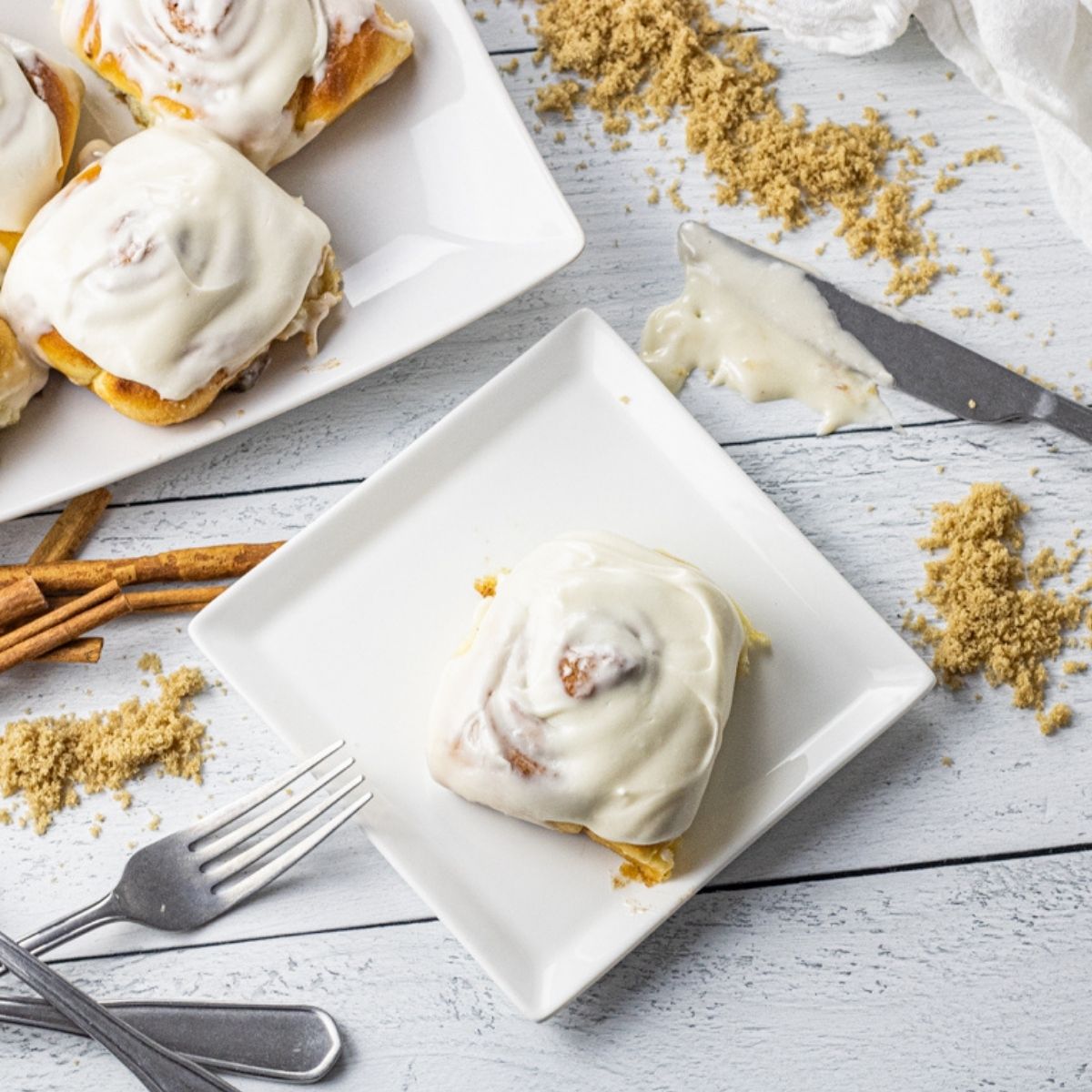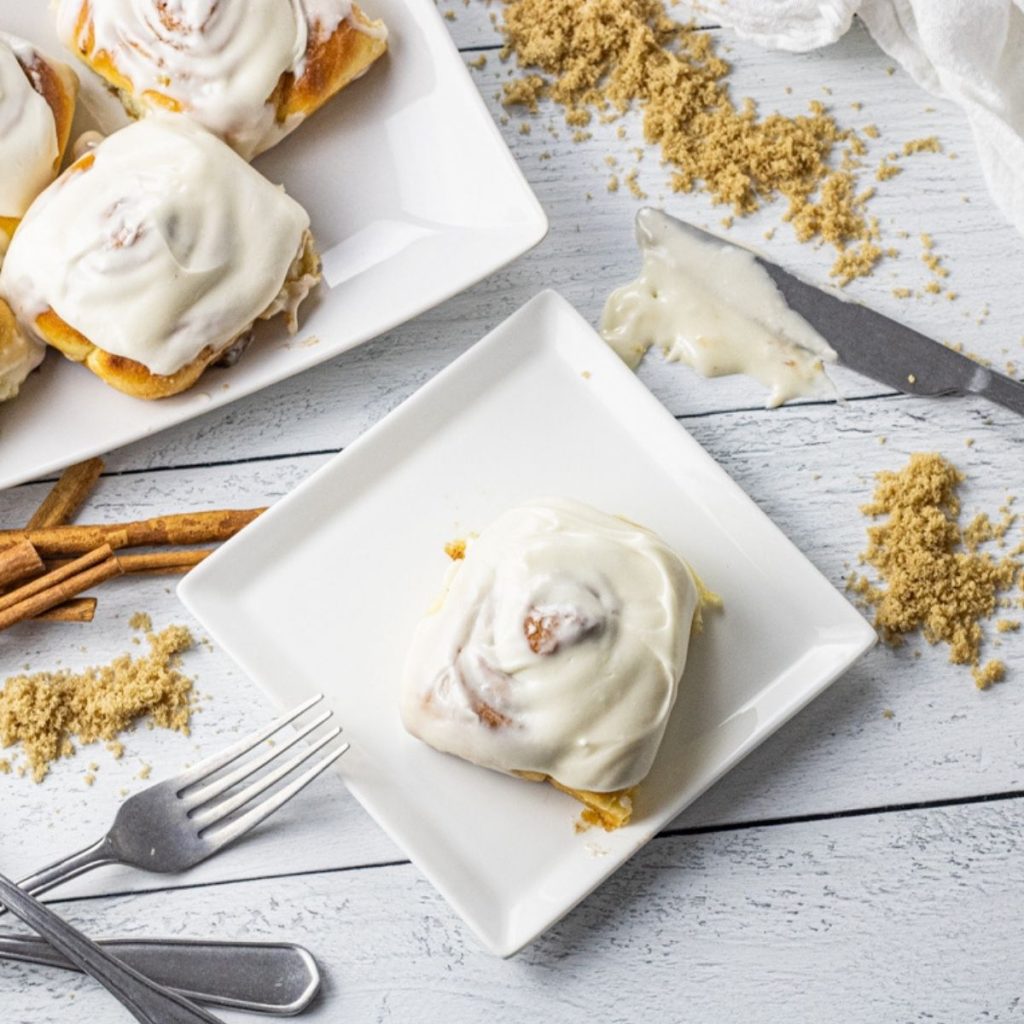 Homemade Cinnamon Rolls are soft, buttery, cinnamon goodness. This Cinnamon Roll Recipe comes together quickly, is perfect for breakfast, brunch or a bready side dish to any meal. If you haven't made Cinnamon Rolls before, this is the recipe you will want to try, it is easy and won't take you all day to make.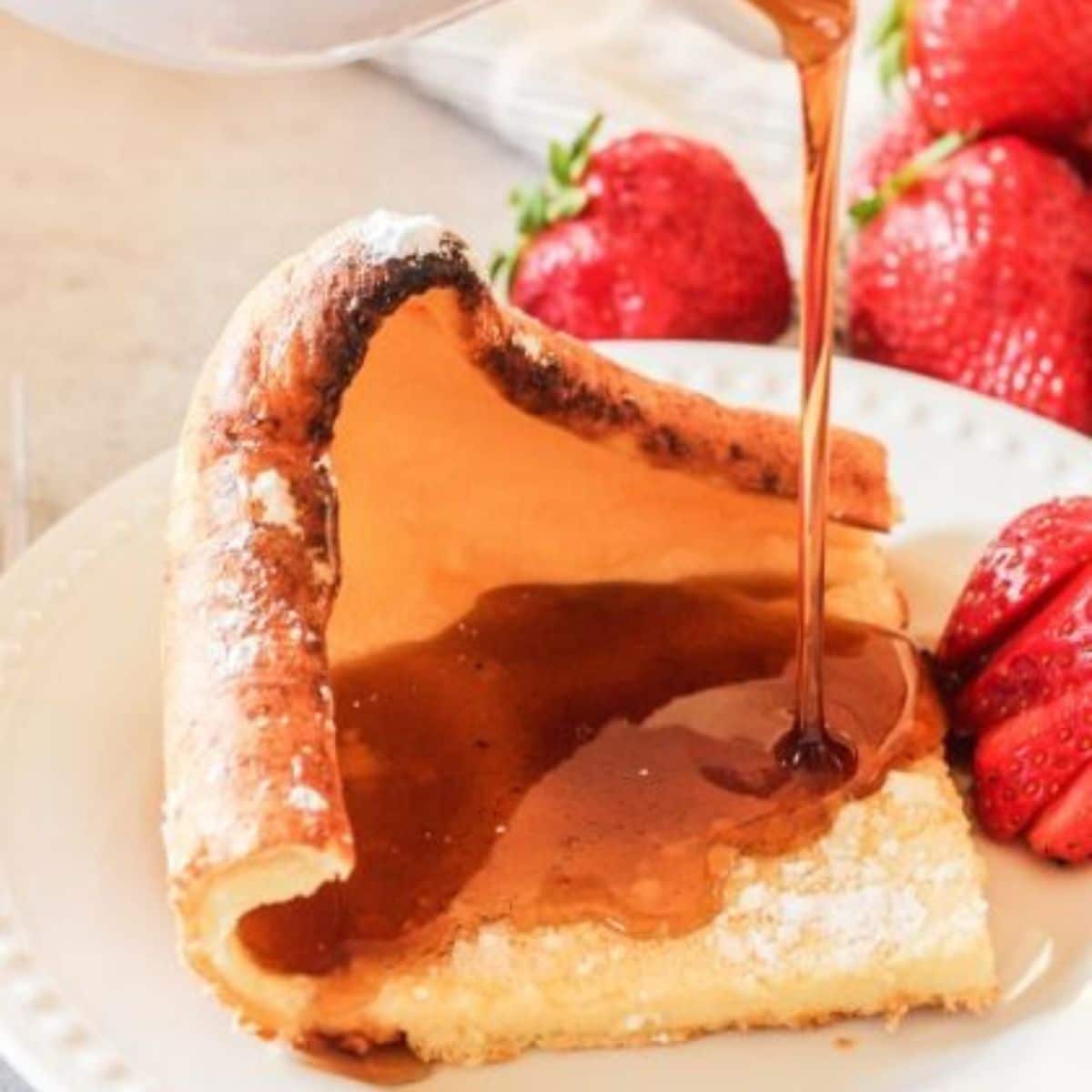 German Pancakes are a pan pancake that gets puffy and golden in the oven. This is a breakfast staple at our house! Easy to make, even the older kids can make this on their own!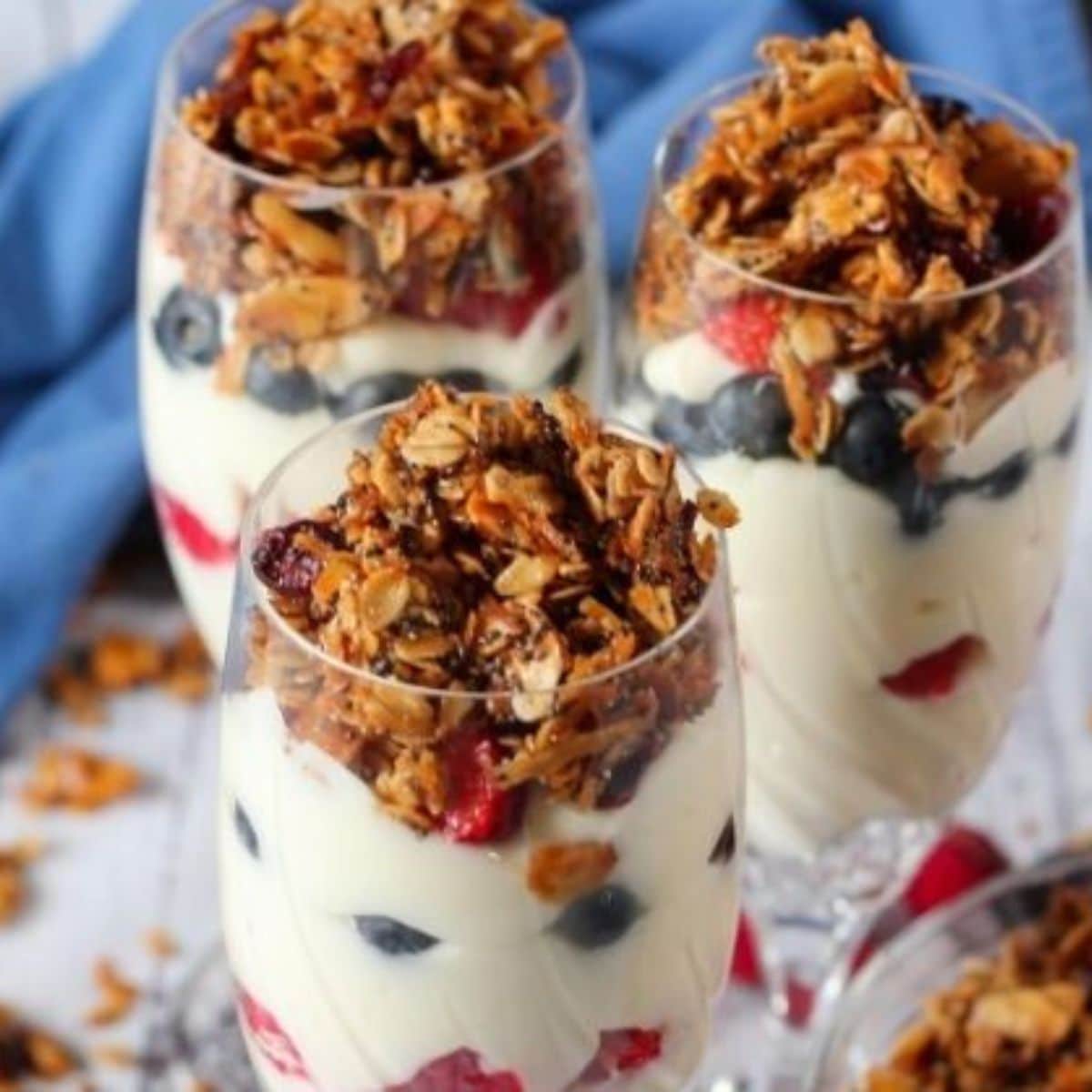 Homemade Granola is a simple to make at home and mom will be so impressed. Layer the granola with her favorite fruits and yogurt for simple parfait!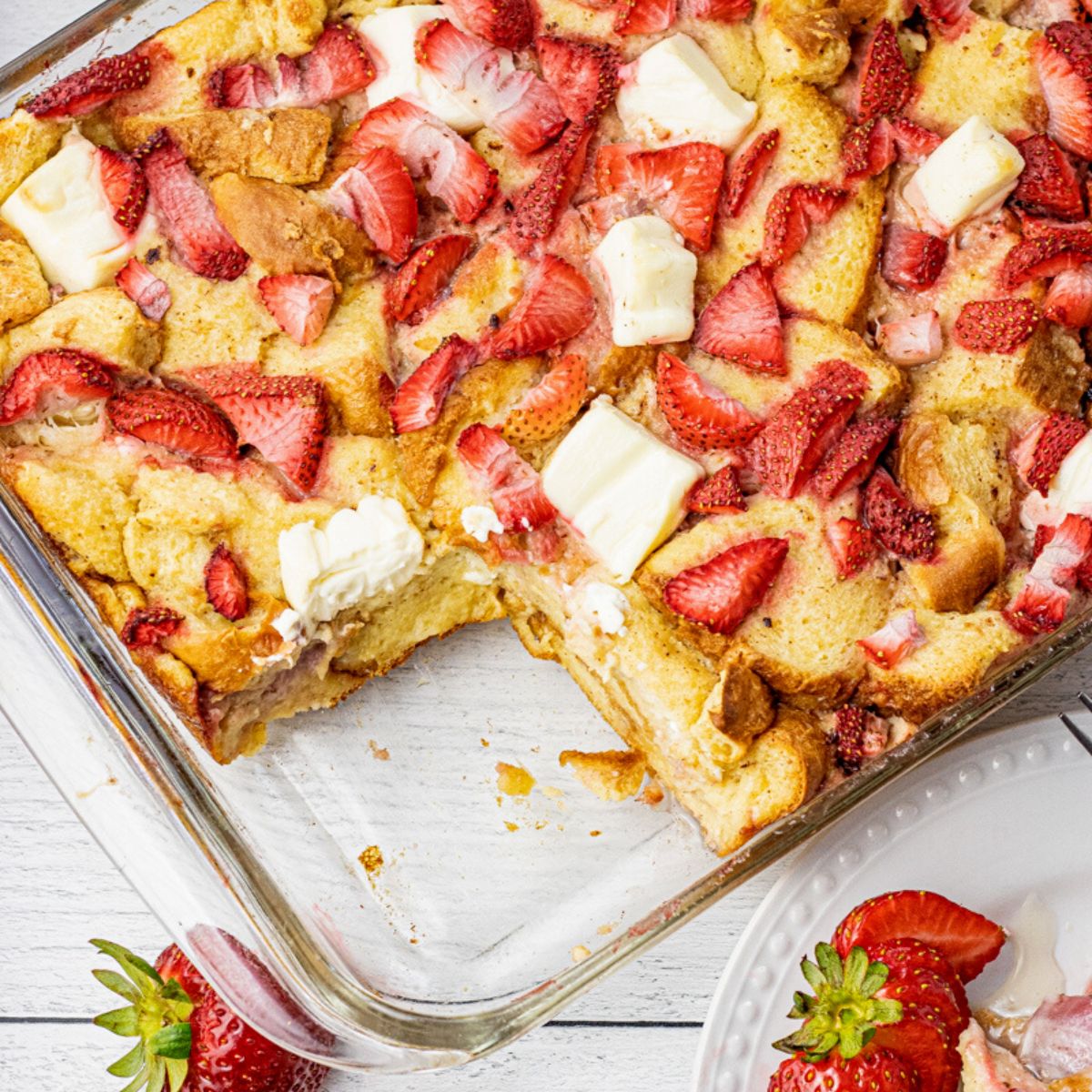 Strawberry Cream Cheese French Toast is bread pieces covered in a French toast egg mixture and dotted with delicious strawberries and cream cheese. Such an easy breakfast and every bite is a treat.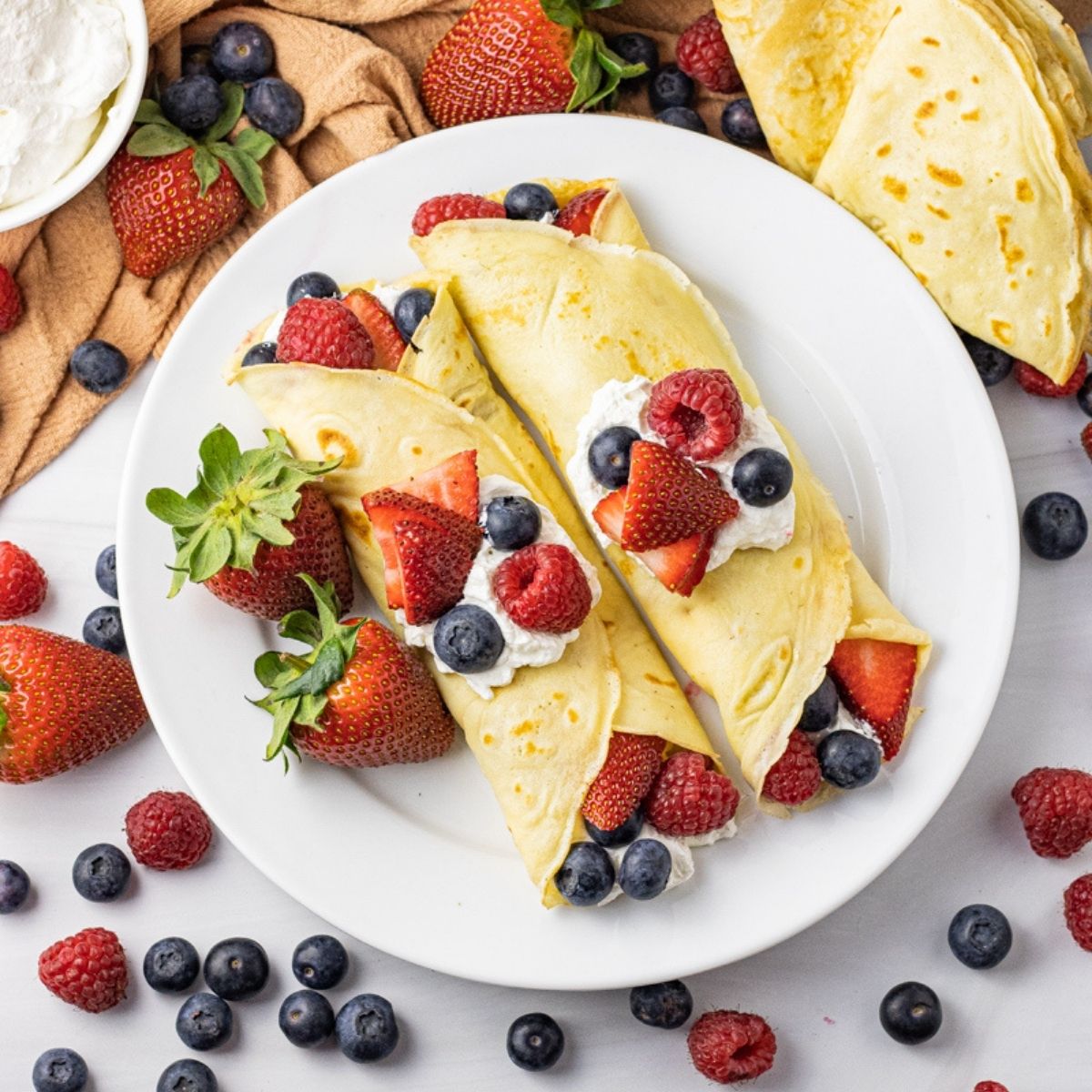 This crepe recipe only takes 6 ingredients and comes together quick for an easy Mother's Day breakfast or brunch. Fill them with some whipped cream and fresh fruits.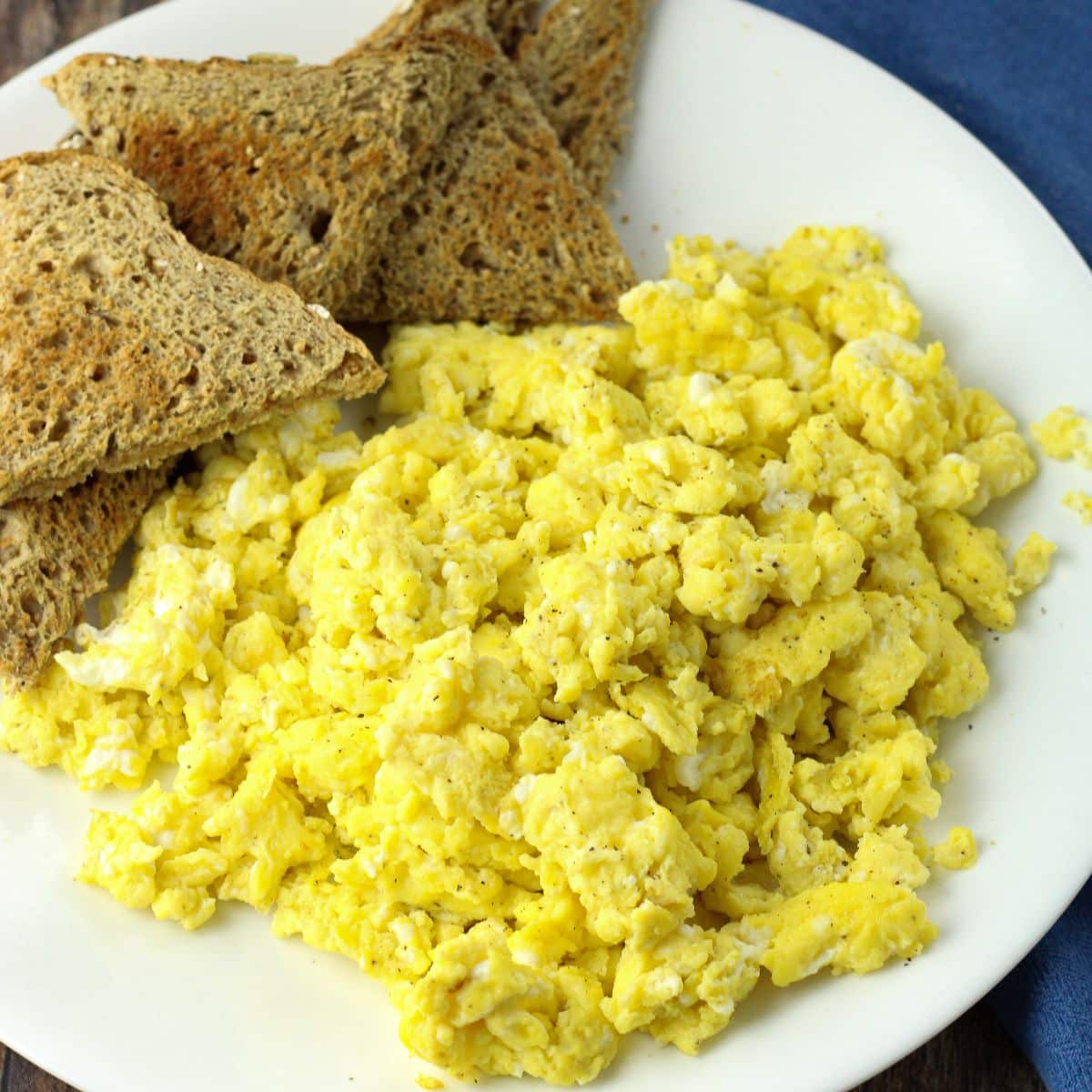 Keep Mother's Day breakfast simple with my tips for fluffy scrambled eggs. Serve with some bacon, buttered toast and fruit for a complete meal.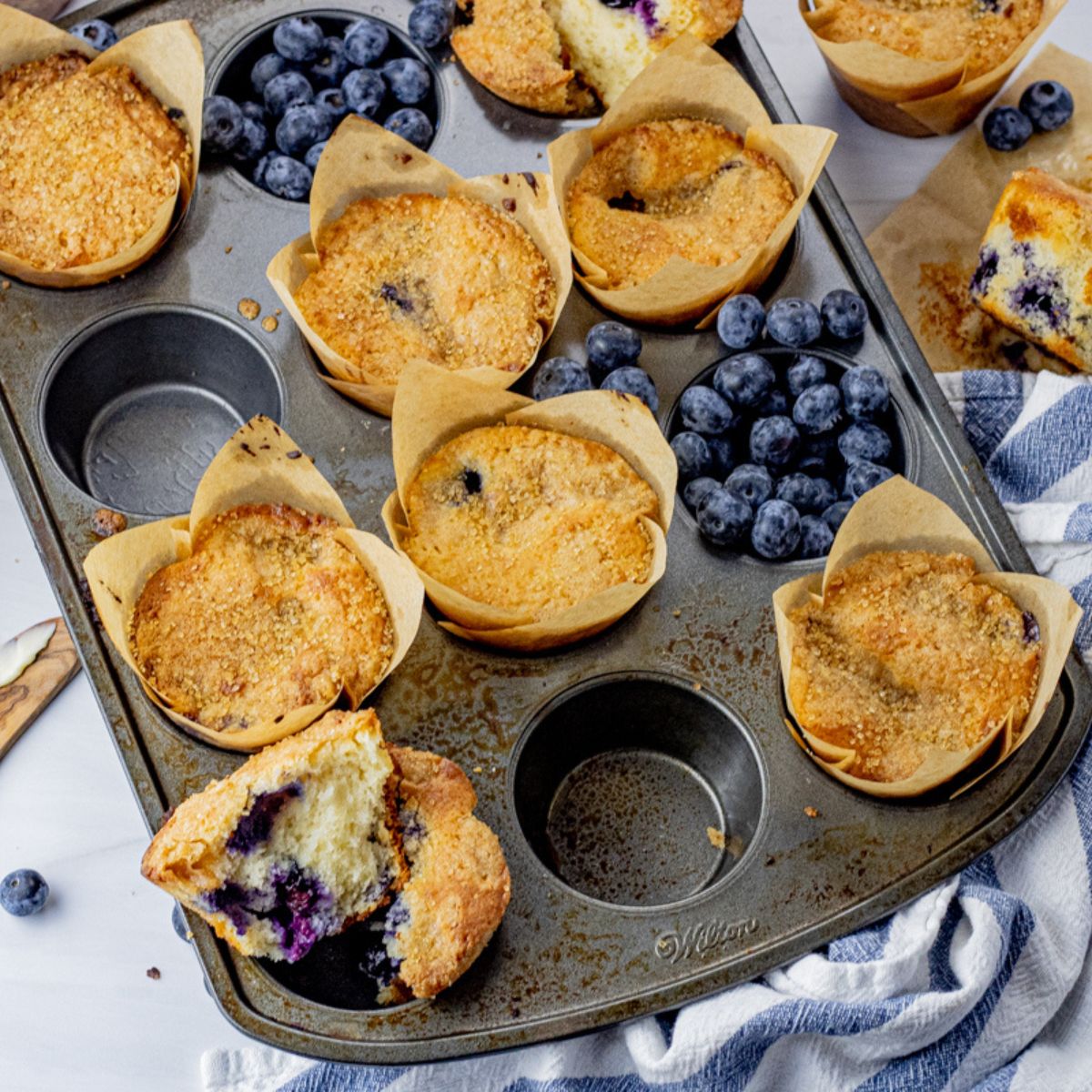 This easy blueberry muffin recipe is made with just a few simple ingredients like butter, sugar, eggs, and sour cream. These can be mixed in one bowl and come out moist and delicious, perfect for a quick breakfast.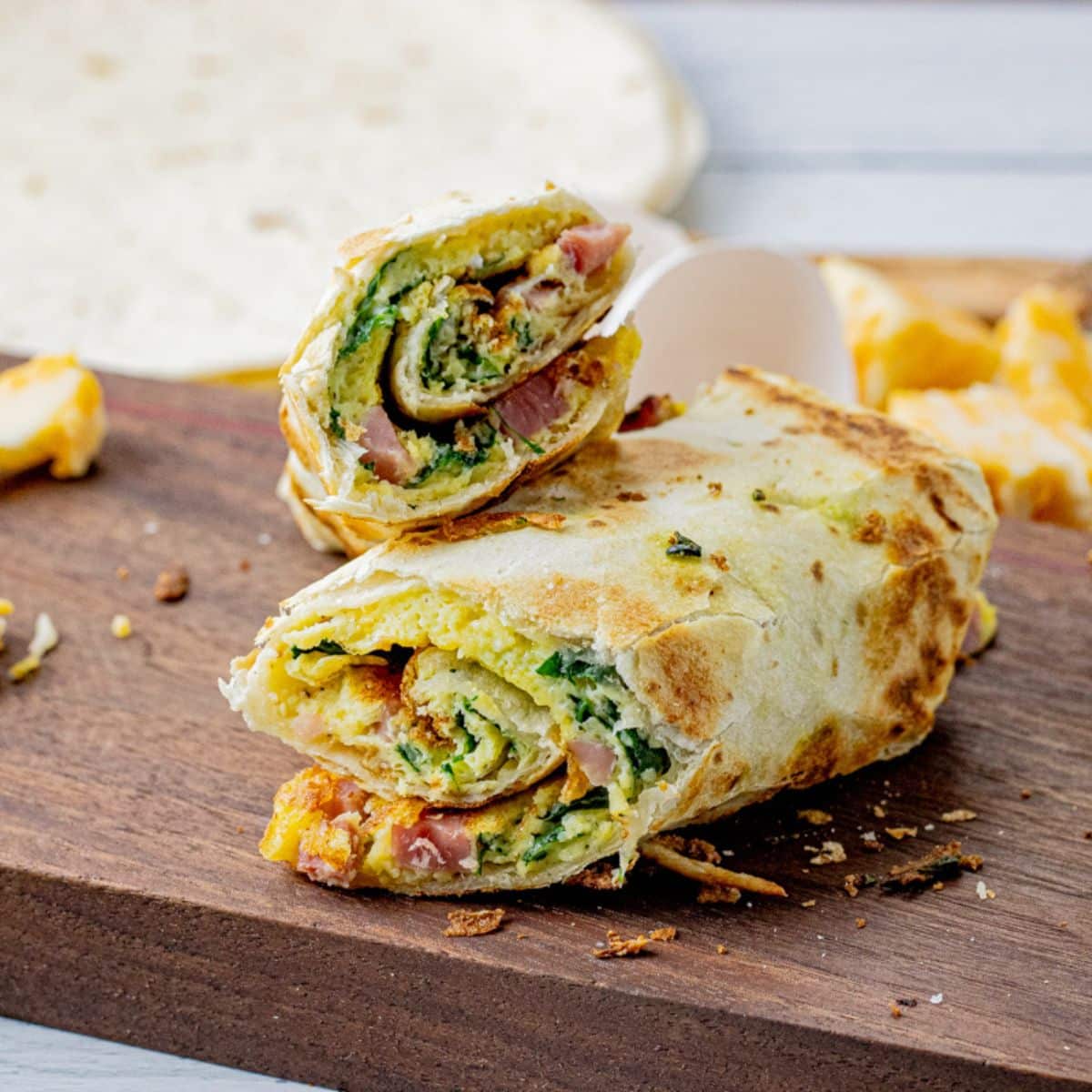 Egg roll ups are so easy to customize with your favorite ingredients or keep it simple with just a little ham and cheese. These are a perfect way to start any day with a flavorful, protein packed breakfast.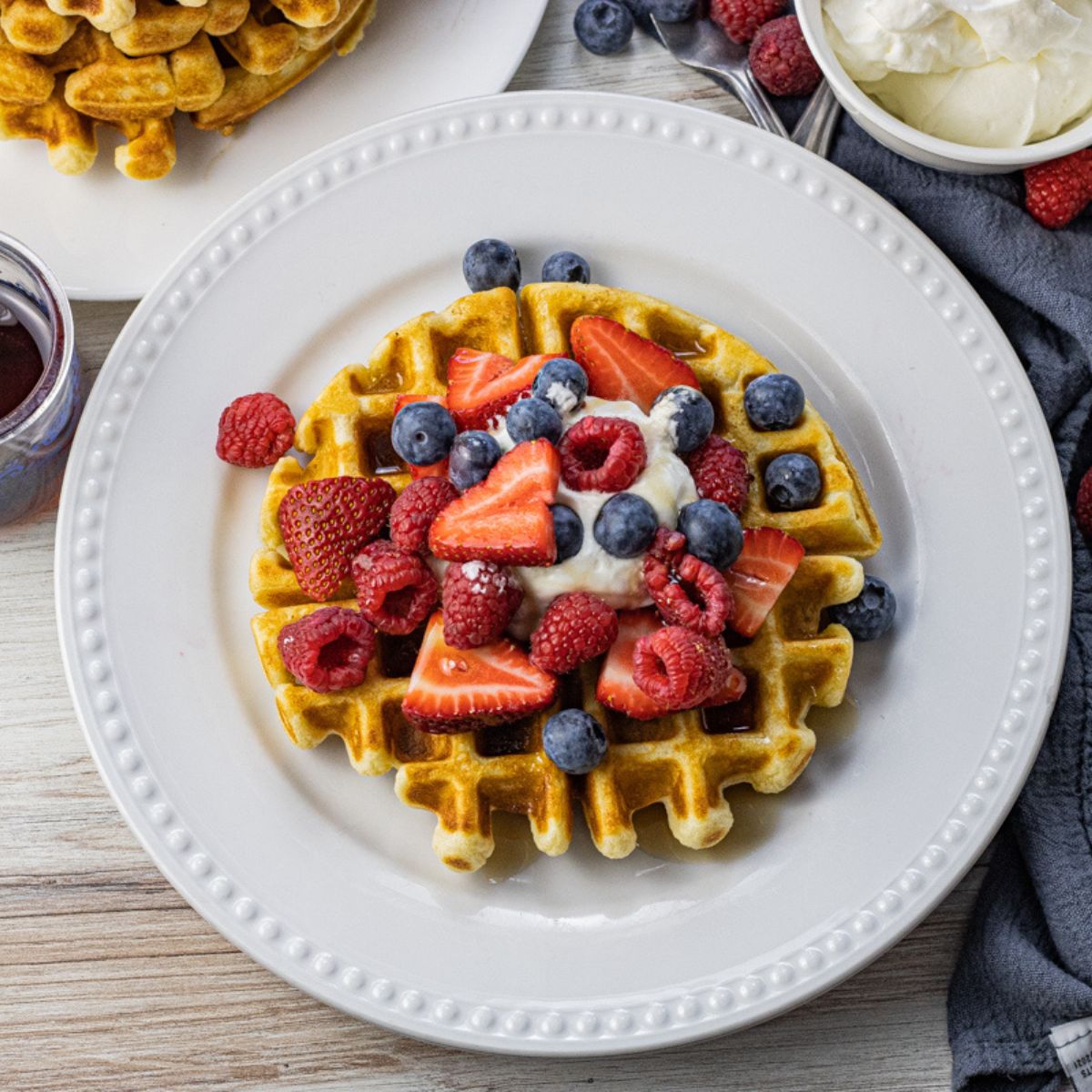 Made with just a few ingredients, these Sour Cream Waffles are the best for breakfast in bed! These are crispy, fluffy waffles that are perfect for piling on fresh fruit, whipped cream and our favorite Caramel Syrup.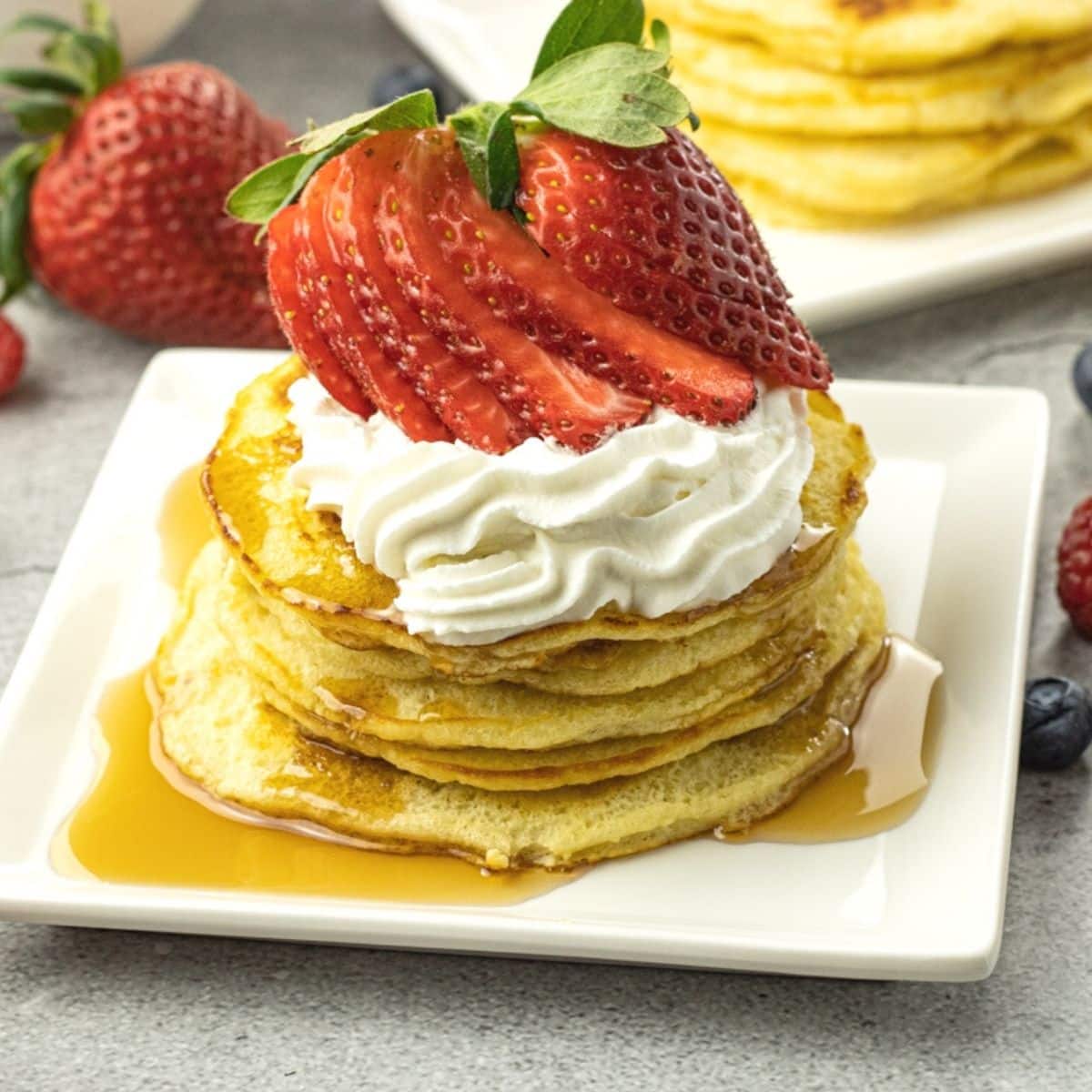 Wake mom up to a warm stack of pancakes topped with syrup, a little whipped cream and strawberries for the perfect breakfast. These pancakes are simple to make and are packed with flavor, she will love them!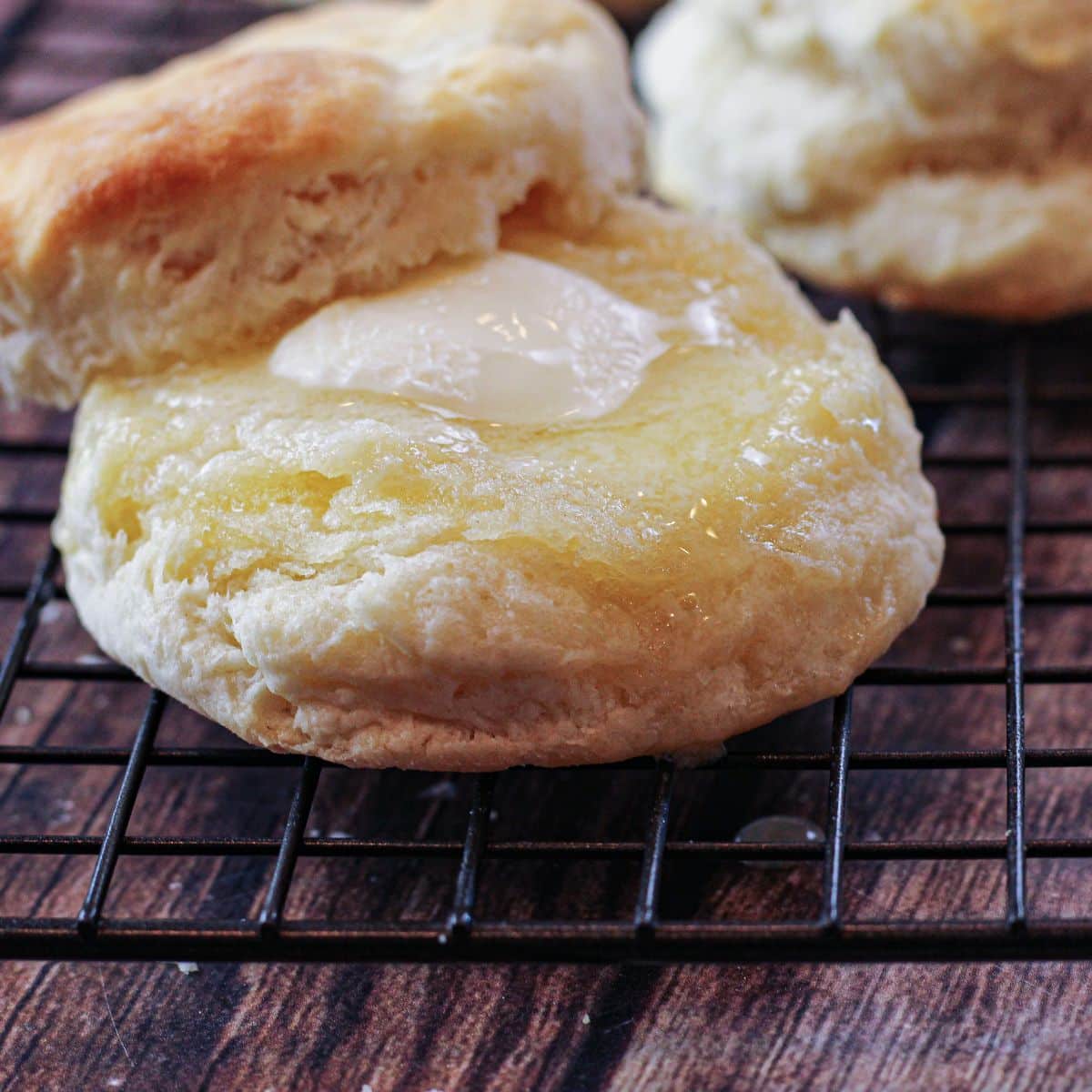 Homemade Biscuits are buttery, fluffy and irresistible. This recipe is so easy to make, even the beginner baker can make these easy biscuits. Top with butter, honey, your favorite jam or make into a delicious bacon and egg sandwich.
I hope these recipes give you some ideas on how to spoil those special women in your life that have made you who you are today. These recipes are all easy to make and I know will make anyone feel loved on Mother's Day!